Lighthouse Hop Along the Southern Oregon Coast
The Oregon Coast is home to nine lighthouses, mostly built in the late 1800s to help captains navigate the coastline. And five (or 6 if we include Pelican Bay) are located on the Southern Coast. They are all incredibly photogenic from afar and you can even see and tour some of them up close. Best of all, they are strategically placed where the coastline is at its most dramatic and unpredictable, so you'll be exploring some of the most stunning areas along the coast.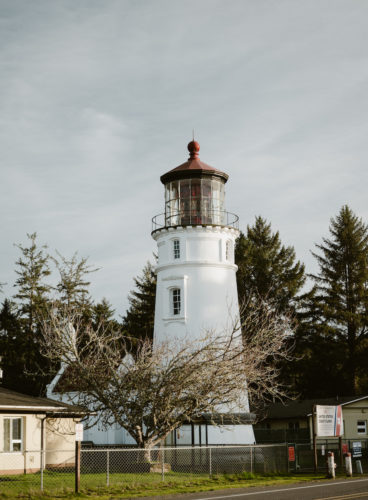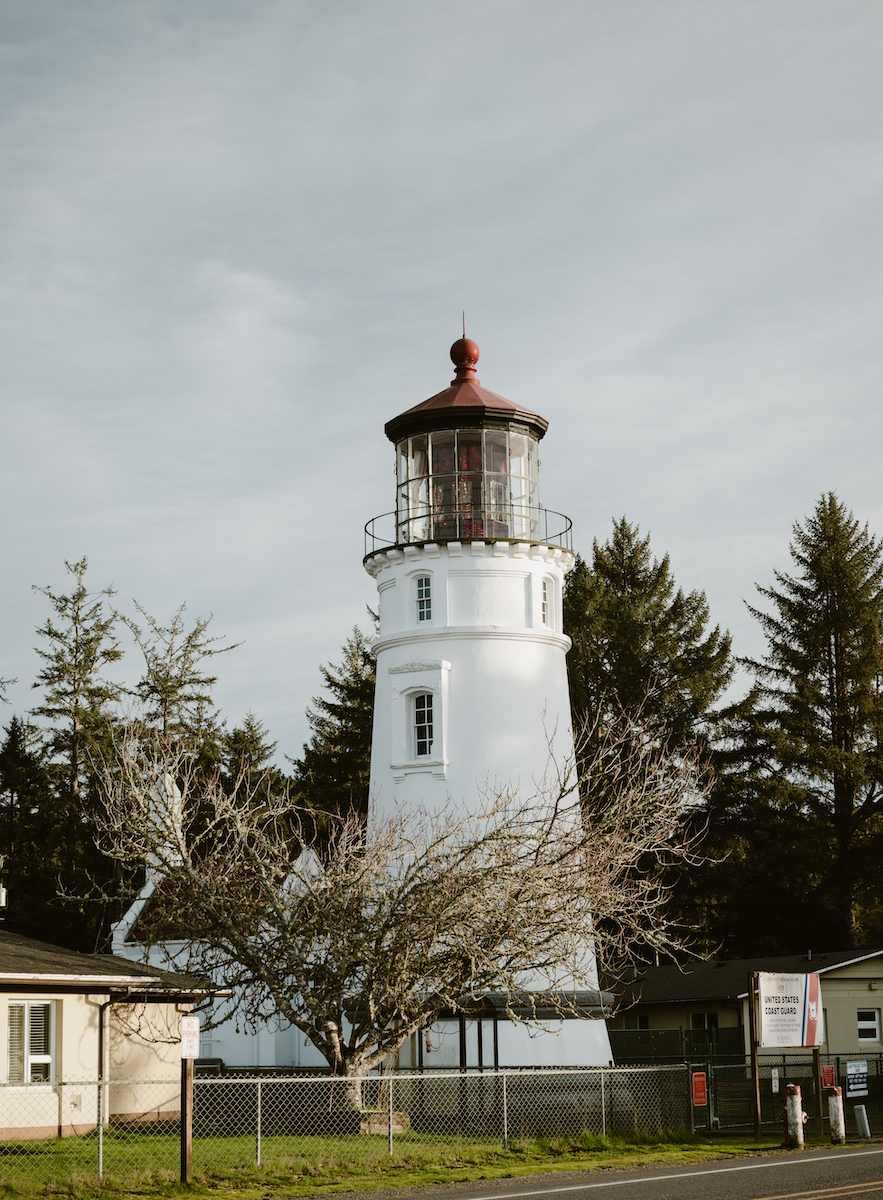 Umpqua River Lighthouse
Located a mile from Winchester Bay amid the Oregon Dunes National Recreation Area, the Umpqua River Lighthouse is open daily, year-round from 10am to 5pm, with tours available 11am to 4pm.
First built in 1857 the current 65-foot structure sits 165 ft above the sea. Visitors can go on a guided tour where they climb inside the Fresnel Lens and visit the amazing museum and gift shop — featuring local treasures, delicious food, and treats.
Still in operation, the lighthouse offers a unique show of red and white flashes after dark.
Great hikes nearby: John Dellenback Oregon Dunes Trail (don't miss!) and the Lake Marie Trail, a one-mile loop near the lighthouse, with a side trail featuring dunes and ocean views.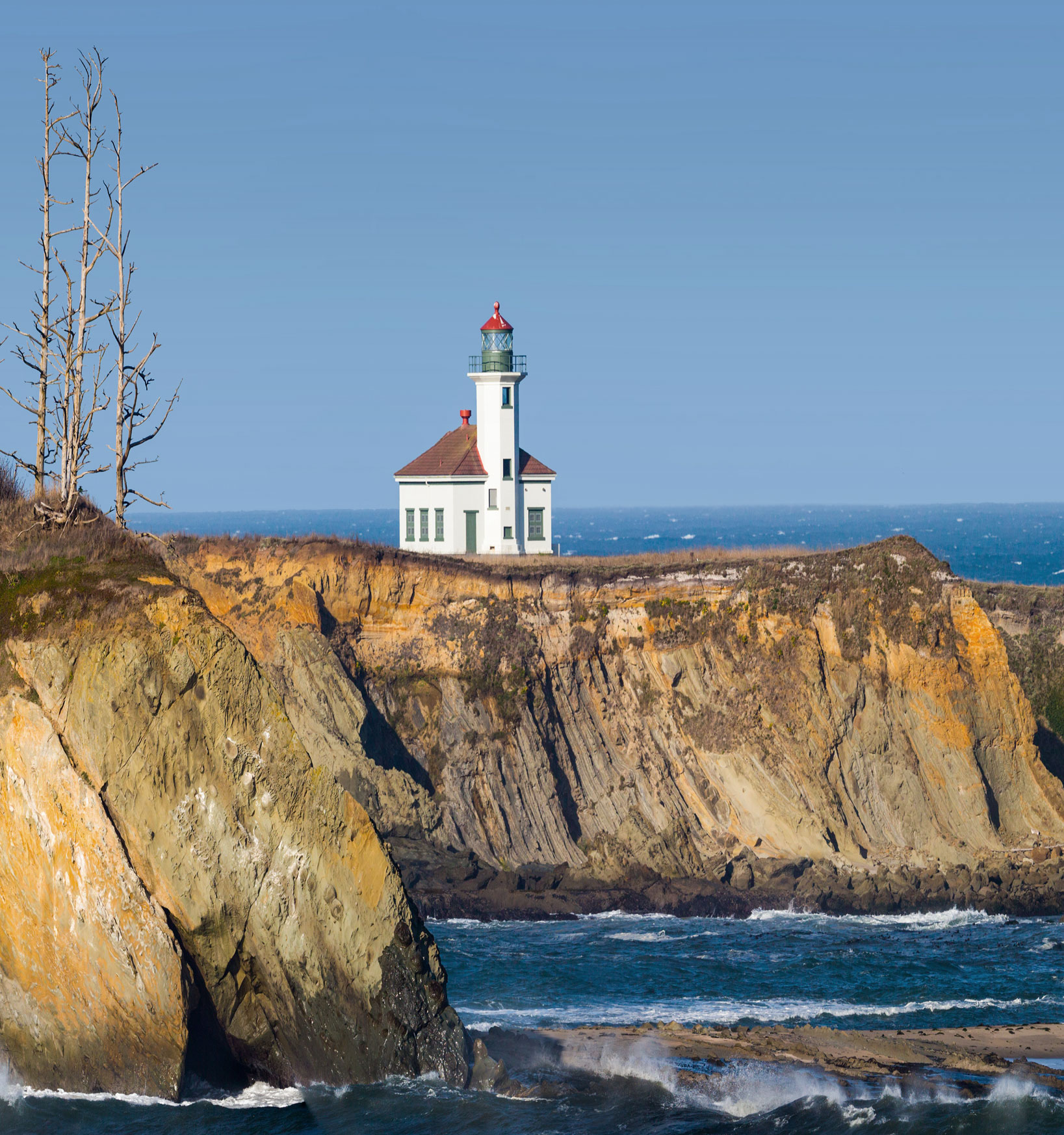 Cape Arago Lighthouse
Located 12 miles southwest of Coos Bay/North Bend, in Charleston, great views of this iconic 44-ft high tower can be found at Bastendorff Beach or the Sunset Beach campground.
Built in 1934 to replace 1866 and 1908 structures. Decommissioned in 2006.
Sits on the land of the Confederated Tribes of the Coos, Lower Umpqua, and Siuslaw Indians.
Great hikes nearby: Sunset Bay to Cape Arago and Simpson Reef Loop Trail
Please note: This lighthouse cannot be accessed up close but can be enjoyed from the coastline at the Cape Arago Lighthouse Viewpoint.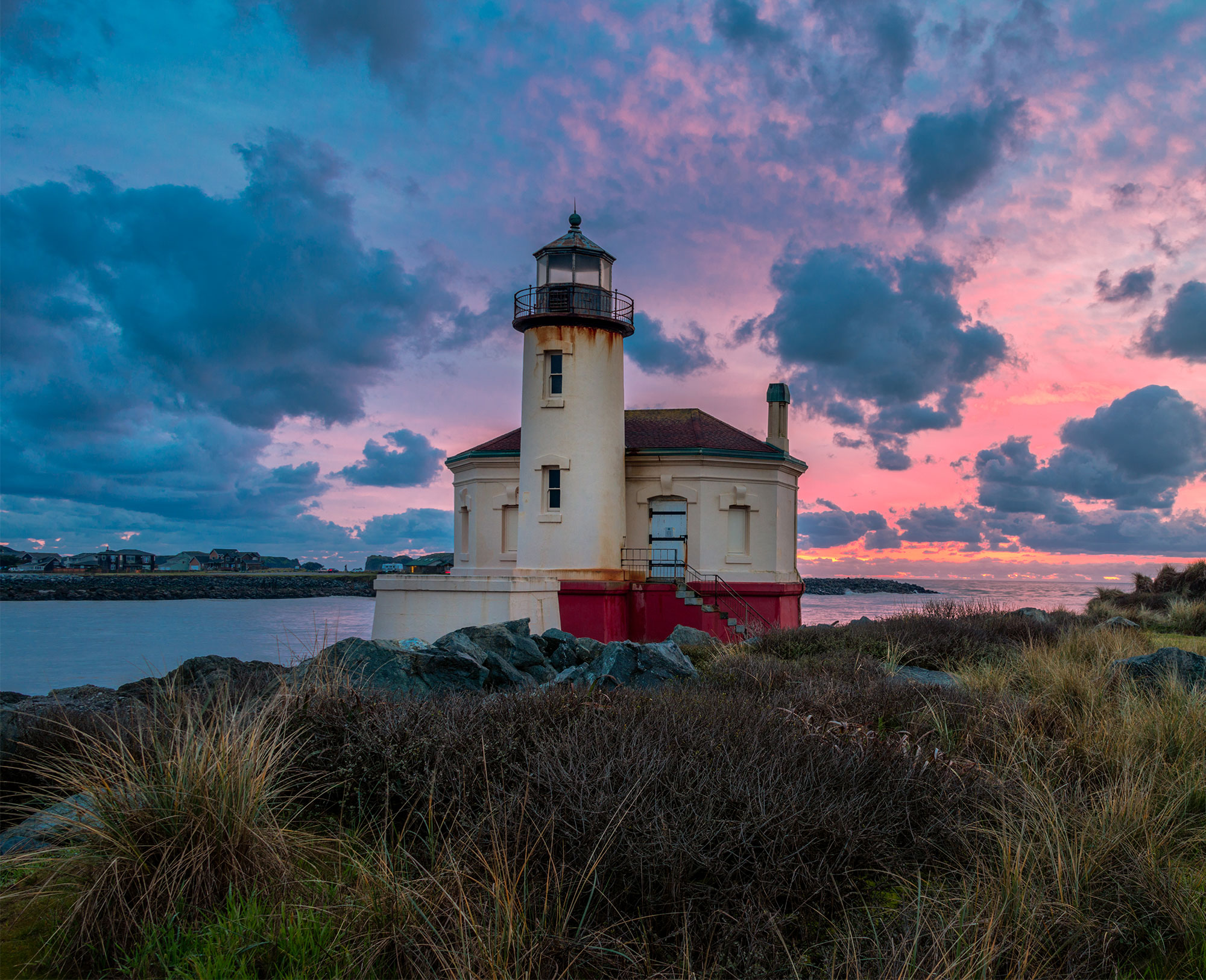 Coquille River Lighthouse
The Coquille River Lighthouse is located two miles north of Bandon inside Bullards Beach State Park which offers hiking, biking and year-round camping.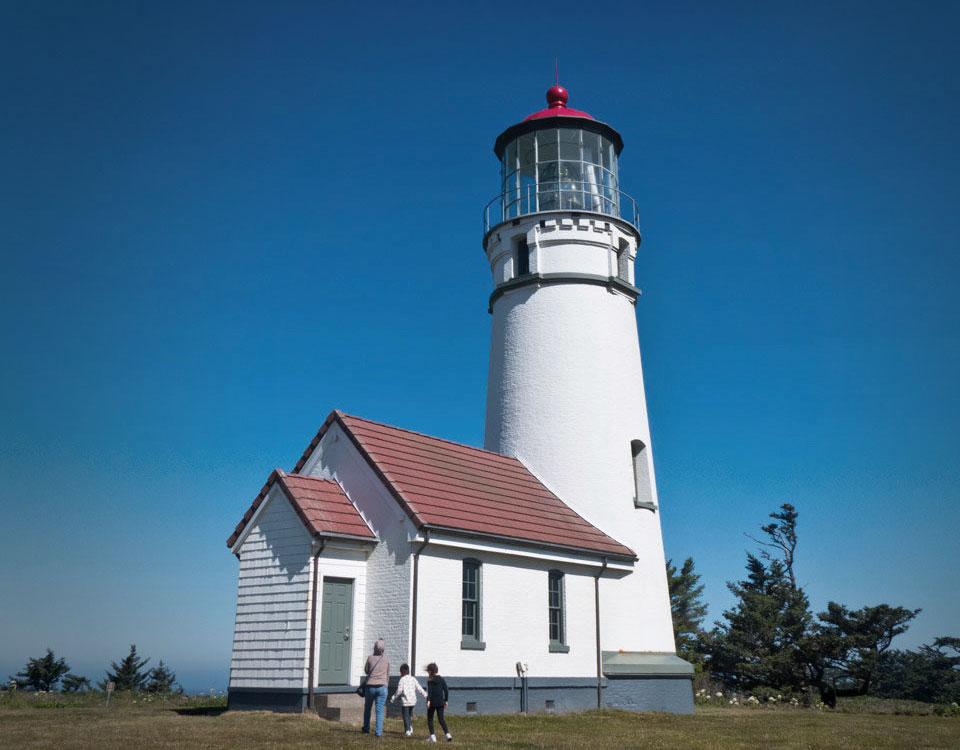 Cape Blanco Lighthouse – Port Orford
Picturesque Cape Blanco sits nine miles north of Port Orford and 256 ft above sea level, offering epic ocean views, whale watching and guided tours April through October.
Built in 1898, it's the oldest standing lighthouse in Oregon.
The nearby Hughes Home was built the same year by lighthouse keepers of the same name and is well worth a visit.
Great hikes nearby: Many hikes start or cross Cape Blanco Lighthouse itself. Also Port Orford Heads Trail and Floras Lake Waterfall Trail are exceptional.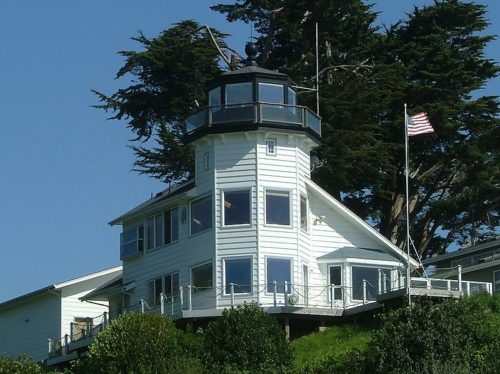 Pelican Bay Lighthouse – Brookings
The modern Port of Brookings Lighthouse is located in Brookings at the mouth of the Chetco River and can be viewed from the beach by the jetty.
Commissioned by the US Coast Guard, it was first lit in 1999.
Standing 141 feet above sea level it's attached to a private residence.
Great hikes nearby: Indian Sands Trail and Secret Beach Trail