Partner Story
Reconnect with family and friends in this charming Southern Oregon Coast outpost.
Whether you're coming from north or south, the wild and dramatic stretch of the Oregon Coast near its southern border is one of the most spectacular drives in the state. Known as Oregon's Banana Belt due to its warmer weather than other spots on the Coast, it's a scenic wonderland of wide-open spaces, thick forests and stunningly beautiful beaches. Because it's a leisurely road trip from any major city, there's another perk: It always feels like you've got the place to yourself.
All of these features make it one of the best spots for reconnecting with the people you care about most, whether that's extended family or the old high school pals. So make some reservations, pack up the car and hit the road for a crowd-pleasing getaway in Brookings, a small town on the delightfully remote Southern Oregon Coast with endless outdoor entertainment.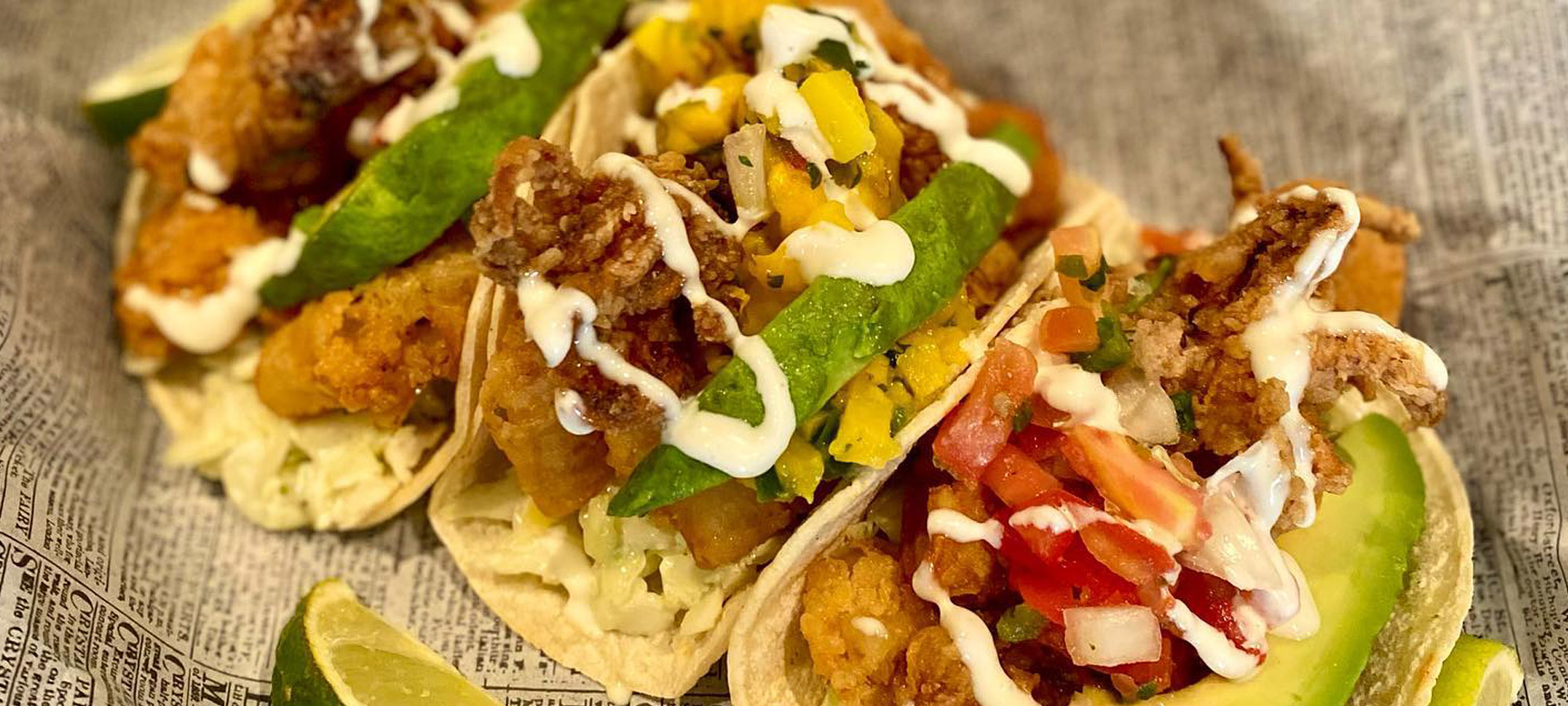 Day 1: Beachcombing and Brews
Brookings is a bit of a drive no matter which direction you're coming from, which means you'll all be ready to stretch your legs once you arrive. The half-mile trail to Chetco Point is just the ticket. From the top of the bluff, scan the horizon for migrating whales, and look for sunbathing seals on the rocks below.
Afterward, convene your crew at Chetco Brewing Company. This casual brewpub has a big patio, tasty ales and a shuffleboard table for reliving college memories. Pair your pints with some plant-based comfort food from Off the Wagon Food Truck, parked right outside, or enjoy a seafood dinner at Catalyst Seafood near Brookings' working harbor. Named after the owners' fishing boat, Catalyst specializes in dishes like grilled-rockfish sandwiches or crispy fried oysters.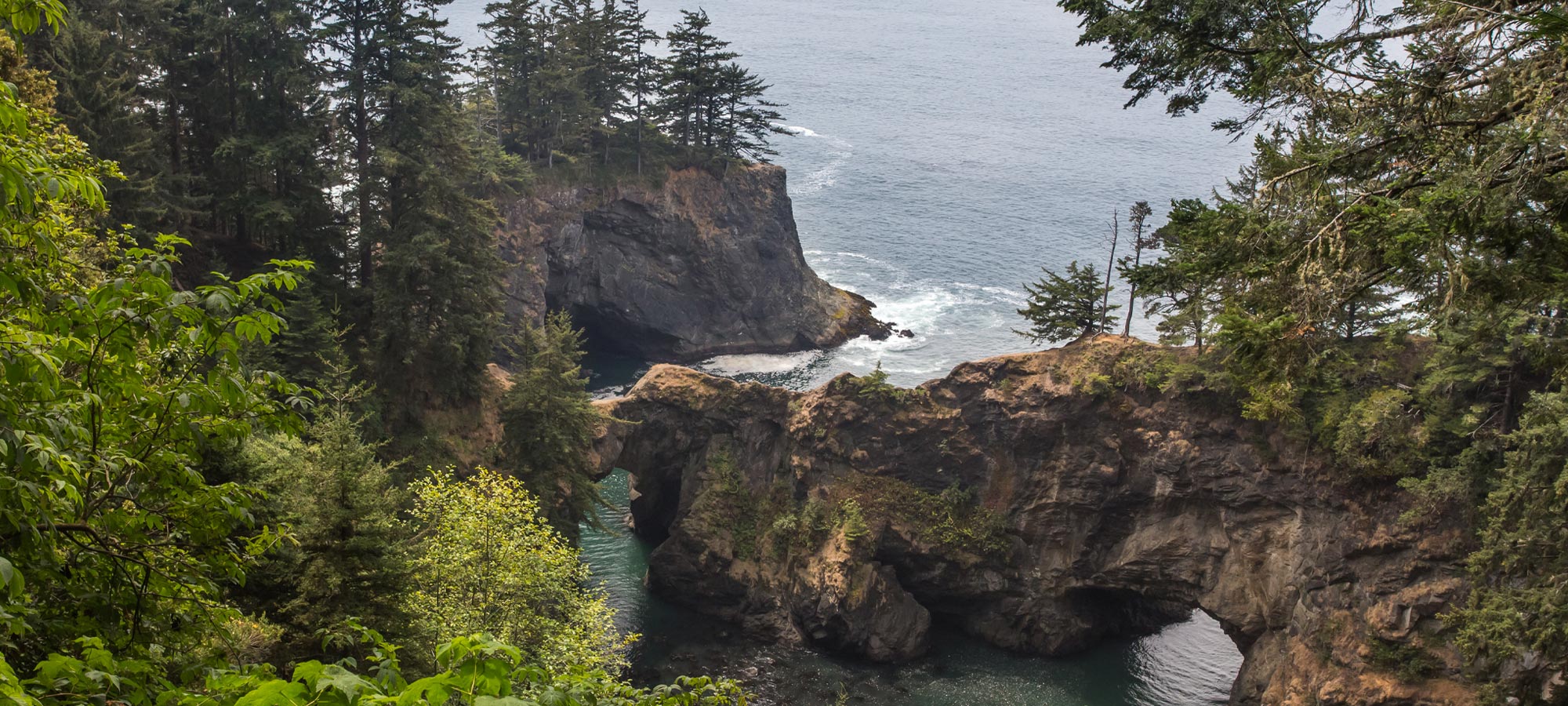 Day 2: Scenic Views and Culture
After omelets or a stack of hotcakes at Mattie's Pancake House, head up the highway to the Samuel H. Boardman State Scenic Corridor. Twelve miles of shore-hugging highway provide ample opportunities for hiking, beachcombing, picnicking and kite flying. A short stroll from the Natural Bridges parking area leads to views of seven arched sea stacks. Make a day of it and hike from Lone Ranch Beach to House Rock, a nearly 6-mile hike with cliff-top views of sea stacks and a side spur to a secret beach.
Back in Brookings, visit the Manley Art Center Gallery, which showcases the work of local artists. Gallery proceeds are split between the artists and the center, which offers workshops and classes for kids and adults. Or take a stroll in Azalea Park, a beloved city park with delights for every season, from the spring azalea bloom to winter's Nature's Coastal Holiday Light Show. Afterward, gather for Rogue Valley wine fromRoxyAnn Winery and a dinner-worthy charcuterie platter at The Station: 1949. Then head down to Mill Beach for a beach bonfire if the weather permits — and don't forget the marshmallows (or to put your fire out completely before you call it a night).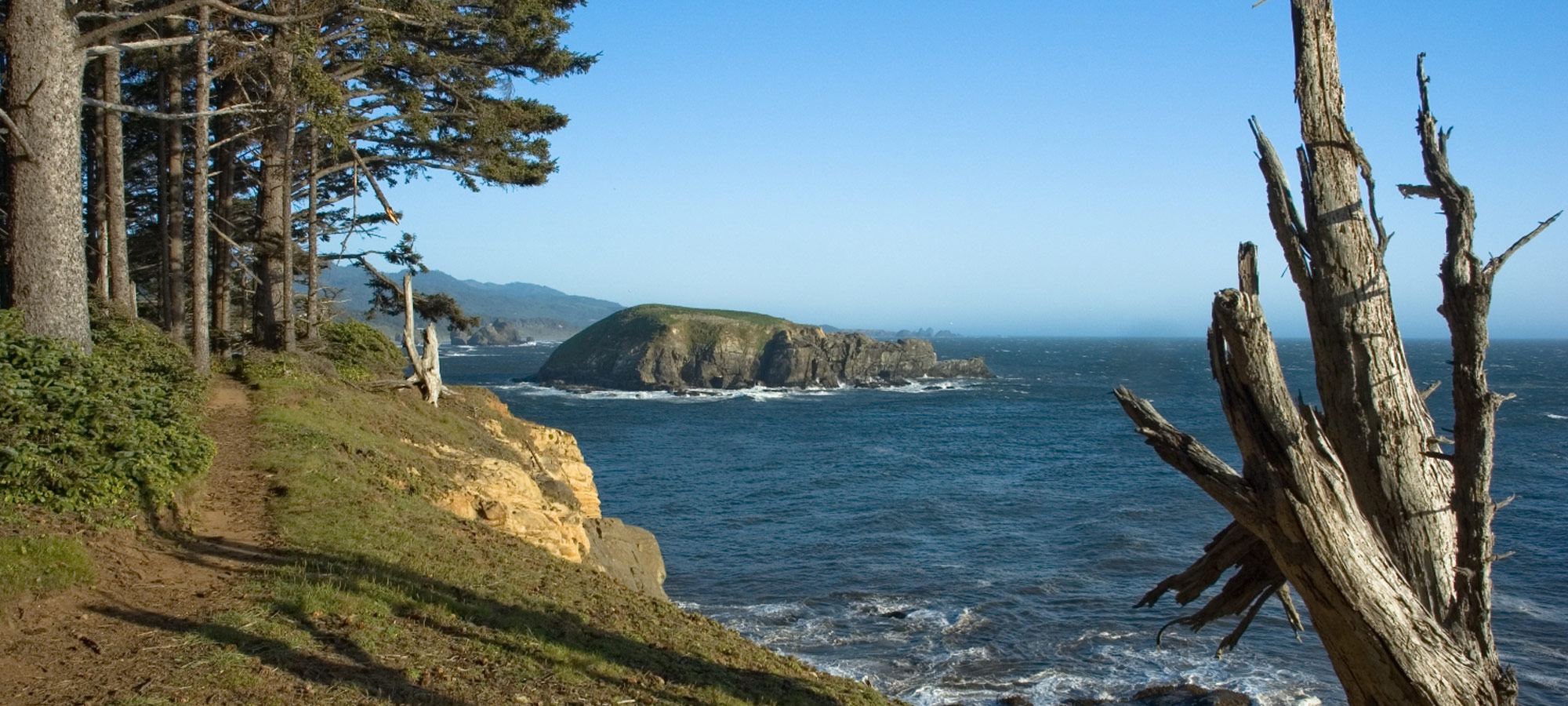 Day 3: Coffee and a Hike
Bell & Whistle Coffee House on Brookings Harbor opens at 7 a.m. every day, which makes it a great place for early risers to watch the fishing boats over lattes and blueberry scones. For a beach hike, head north on Highway 101 about 22 miles to the Cape Sebastian Trailhead near Gold Beach. This hilly 3.3-mile out-and-back trail weaves through coastal forest before ending at a scramble down to a secluded beach sometimes frequented by sea lions. After storms is the best time to hunt for agates and other colorful pebbles.
Where to Stay
The Beachfront Inn has a prime spot right on the beach, which means incredible ocean views from every room. A few miles up the Chetco River is Alfred A. Loeb State Park, which offers 43 campsites beneath a grove of fragrant myrtle trees, as well as three reservable log cabins. A 1-mile trail from the park leads to the northernmost grove of giant redwoods in the United States.
Pictured at the top: View of Brookings Bluff by Manuela Durson