Partner Story
Relax and reconnect with your partner on the Southern Oregon Coast.
Sometimes you have to get away from it all to get back to what matters. Hugging the rugged, rocky cape where the Coquille River meets the Pacific Ocean, Bandon on the Southern Oregon Coast is definitely off the beaten path — but not so far off you can't enjoy award-winning locally made cheeses, craft brews or world-class golf. A perfect place, in other words, to disconnect from the daily grind for some quality time with the person you care about most.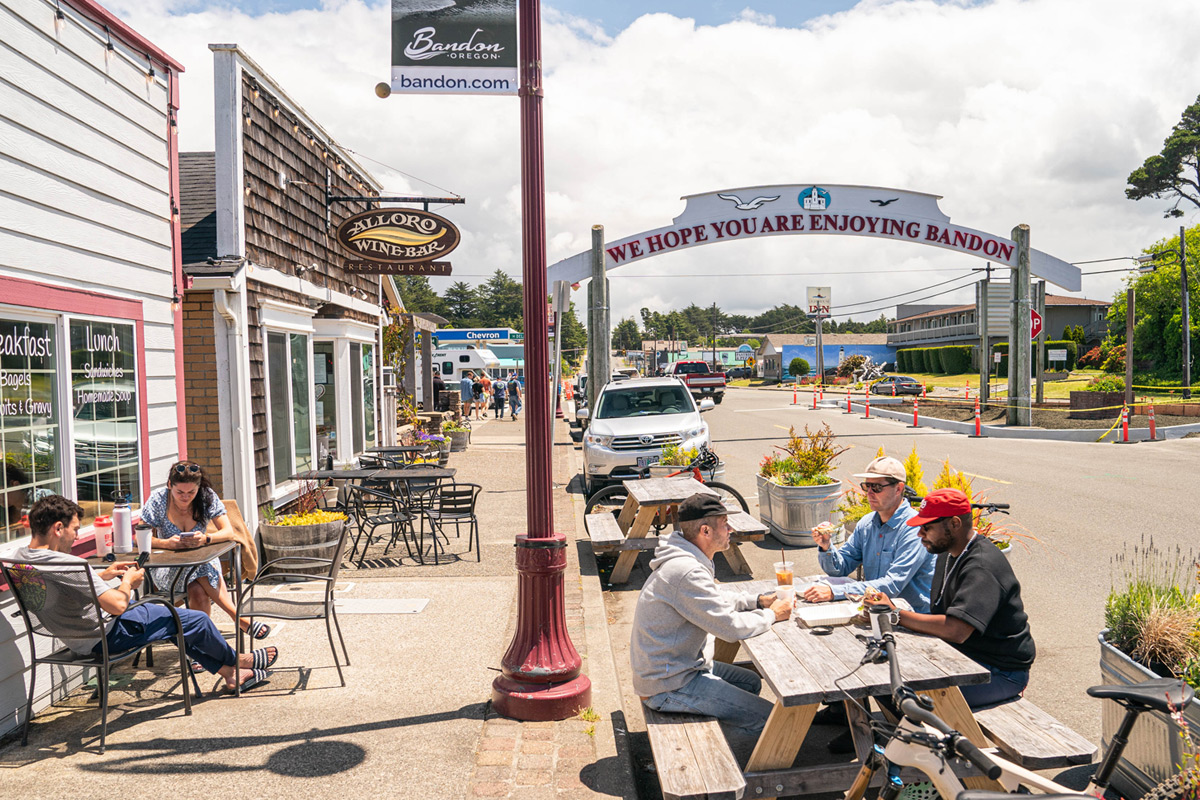 Day 1: Beach Walks, Great Cheese and Hot Tub Soaks
It's impossible to resist Bandon's astoundingly scenic beaches. Before you head for the shoreline, however, stop at Bandon Coffee Cafe for a hot coffee or cocoa to keep your hands warm — and grab a house-made oatmeal-raisin cookie for dunking.
Next stop? The beach. South Jetty Beach and Bandon State Natural Area are both walkable from downtown, with access points on Beach Loop Road. As you enjoy the stunning offshore sea stacks, keep your eyes peeled for whale spouts. Gray whales migrate past these shores on their way from Alaska to Mexico each winter. If you're lucky enough to be in town during a low tide, head to Coquille Point — accessible via Eighth Street — for a little tide-pooling. You might see anemones, urchins or sea stars.
Once you've had your fill of sea air, spend the afternoon sampling the wares of Bandon's creative food artisans. Bandon Brewing Company serves up seasonal ales alongside wood-fired pizza, including a local favorite topped with crab and pesto. Or visit the award-winning Face Rock Creamery, which is keeping Bandon's 150-year legacy of cheesemaking alive. The area's mild climate is great for growing grass and hay — which, in turn, are great for growing happy cows. Don't miss sampling the clothbound cheddar, which has won first place at the American Cheese Society national competition three times running. The Vampire Slayer garlic cheese curds are also a local favorite.
In the mood for a little more sustenance? Grab a table at Billy Smoothboars Seafood & Steakhouse. Choose from a full menu of seafood classics, including Pacific Cod or shrimp scampi, or other steakhouse favorites like slow-roasted prime rib or barbecue ribs. After dinner, wind down in your hotel room at Best Western Inn at Face Rock (pro tip: Ask for a room with a fireplace and an ocean view). You can even soak in the hot tub before heading to bed.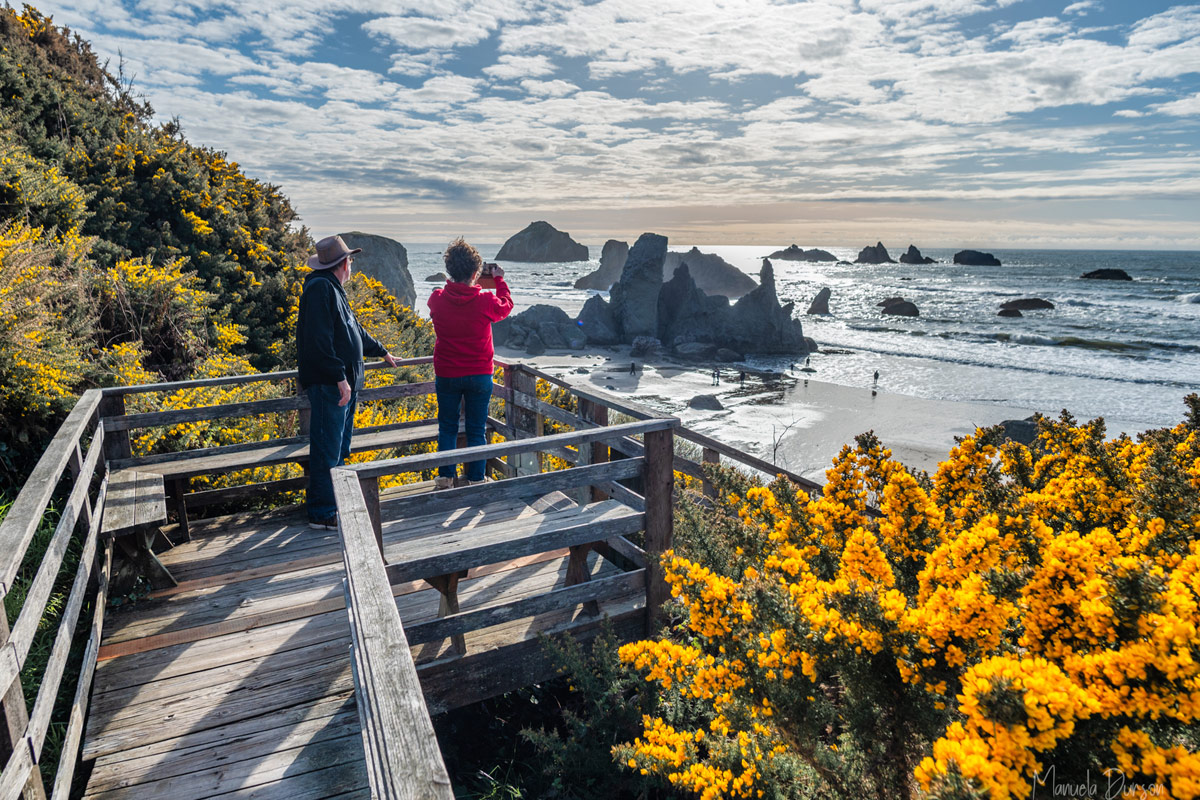 Day 2: Golf, Local History and Grilled Oysters
Savor morning coffee with your sweetheart while enjoying the Best Western's dramatic ocean views. Then head to The Station Restaurant a few blocks east of Historic Old Town to fuel up with a Belgian waffle or from-scratch biscuits and gravy. You'll need the energy for a round of golf at the acclaimed Bandon Crossings Golf Course, a park-like links course sheltered from the most intense coastal winds. It's best to make a reservation for tee time.
After you've settled the scores, head to The Wheelhouse Restaurant and Crowsnest Lounge for a lunch of grilled Pacific oysters, stuffed prawns or a Dungeness crab melt. The restaurant sits on the picturesque Bandon Marina overlooking the mouth of the Coquille River, which makes it a great spot to watch fishing boats, herons and kingfishers in the harbor.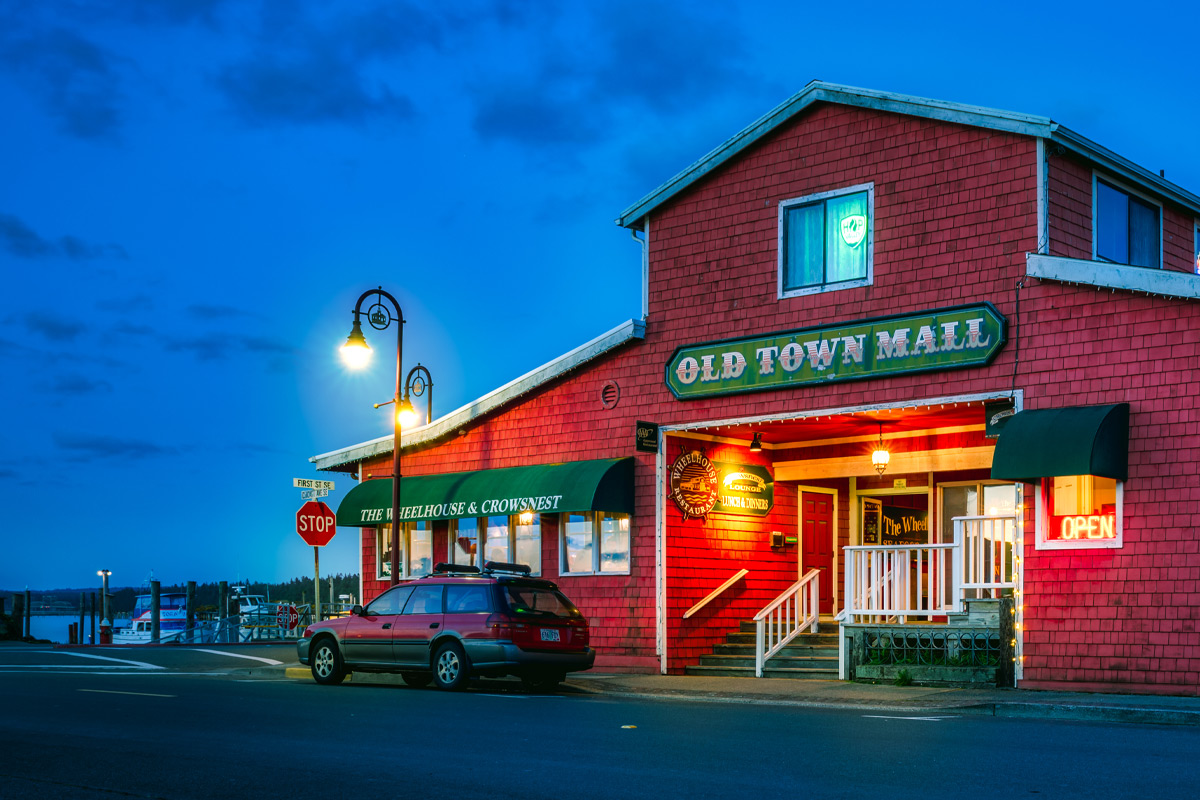 Curious about what they're fishing for out there? Depending on the season, it might be Dungeness crab, albacore tuna, salmon, black cod or even halibut. Find out more about Bandon's rich maritime, Indigenous and military history at the Bandon Historical Society Museum — as well as why it's Oregon's premier cranberry-growing region. Then relax over an intimate glass of wine at Alloro Wine Bar & Restaurant, which offers an extensive menu of Oregon wines as well as those from farther afield. Southern Oregon winemakers are particularly well represented here, including producers from the nearby Applegate Valley and Umpqua Valley AVAs.Then head for a candlelit dinner at Lord Bennett's Restaurant. The relaxing ambience, ocean views and dishes like curry Pacific lingcod or chicken breast stuffed with Face Rock Creamery fromage blanc make it the perfect spot for a memorable last dinner of the trip.
Top photo: Bandon Beach by Manuela Durson