Heal and Restore Your Soul in the Great Outdoors
Snow Peak, a cult outdoor brand rooted in the idea of gathering people together in the great outdoors, firmly believes time spent outside restores the human spirit. Embodying this philosophy, a dedicated team from Snow Peak recently visited the Southern Oregon Coast to fully immerse themselves in the breathtaking combination of towering cliffs, sandy beaches, and the unique flora and fauna that captivates all who venture here.
Don your Takibi jacket and follow in their footsteps to embark on your own journey of discovery to heal and restore your soul.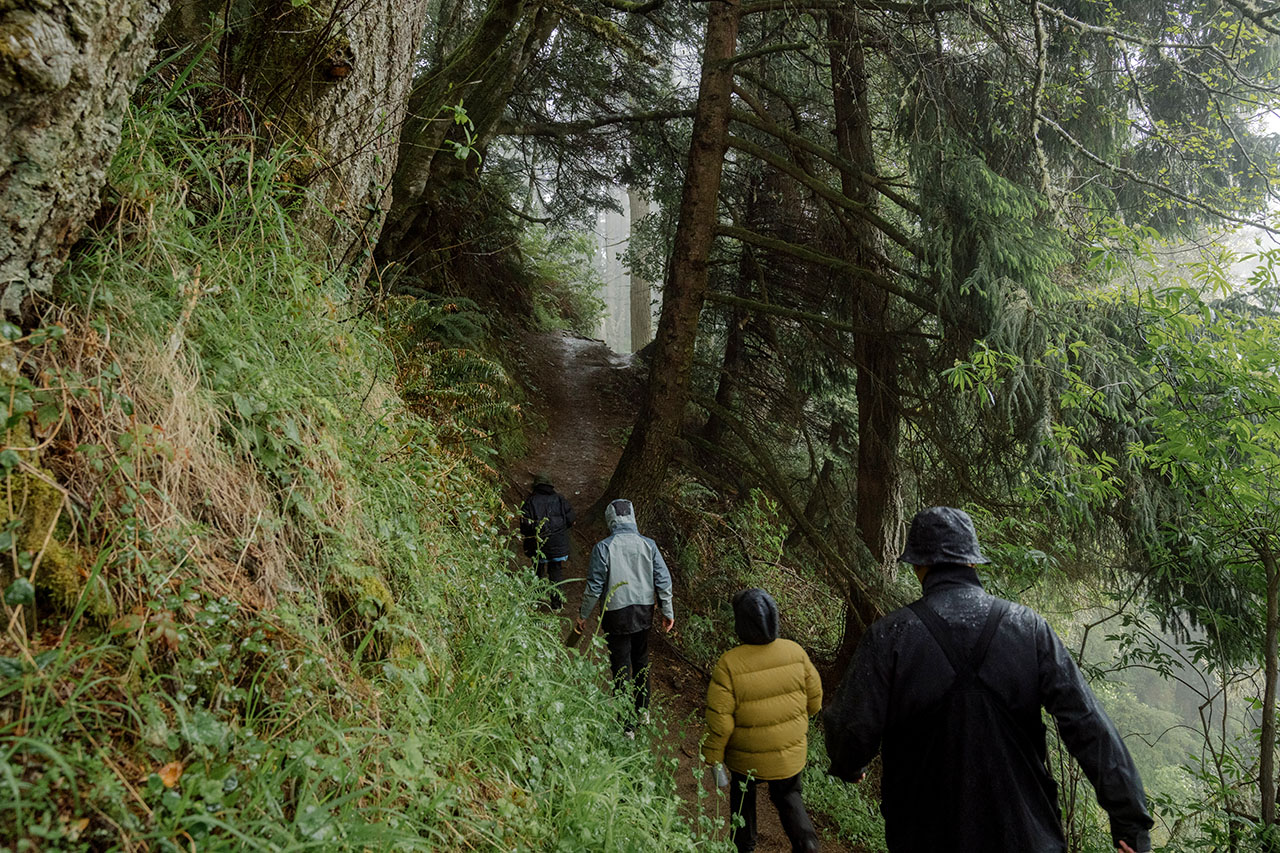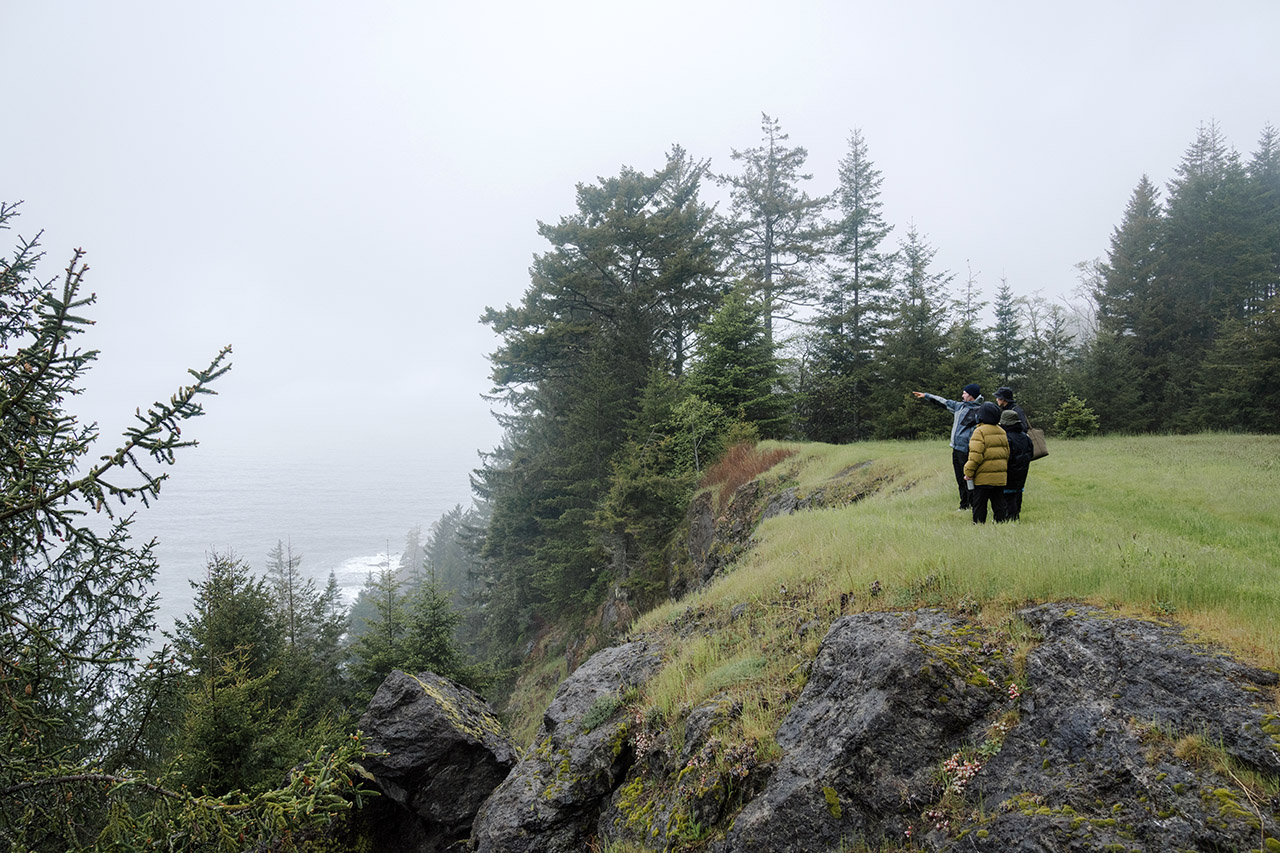 Make Bandon Your Base of Operations
Traveling south from their Portland headquarters through farmland and quaint coastal towns, Snow Peak's first stop was Bandon and a cozy, seaside beach house. Bandon, with year-round outdoor activities such as hiking, cycling, golfing, and fishing, made an ideal base of operations for these outdoor enthusiasts.
At the end of one exhilarating day, the group took shelter under the Land Nest Tarp for an impromptu happy hour. Sharing drinks and snacks, they reviled in an open vista of Table Rock while watching sea lions, gulls, and the always awe-inspiring sunset over the Pacific.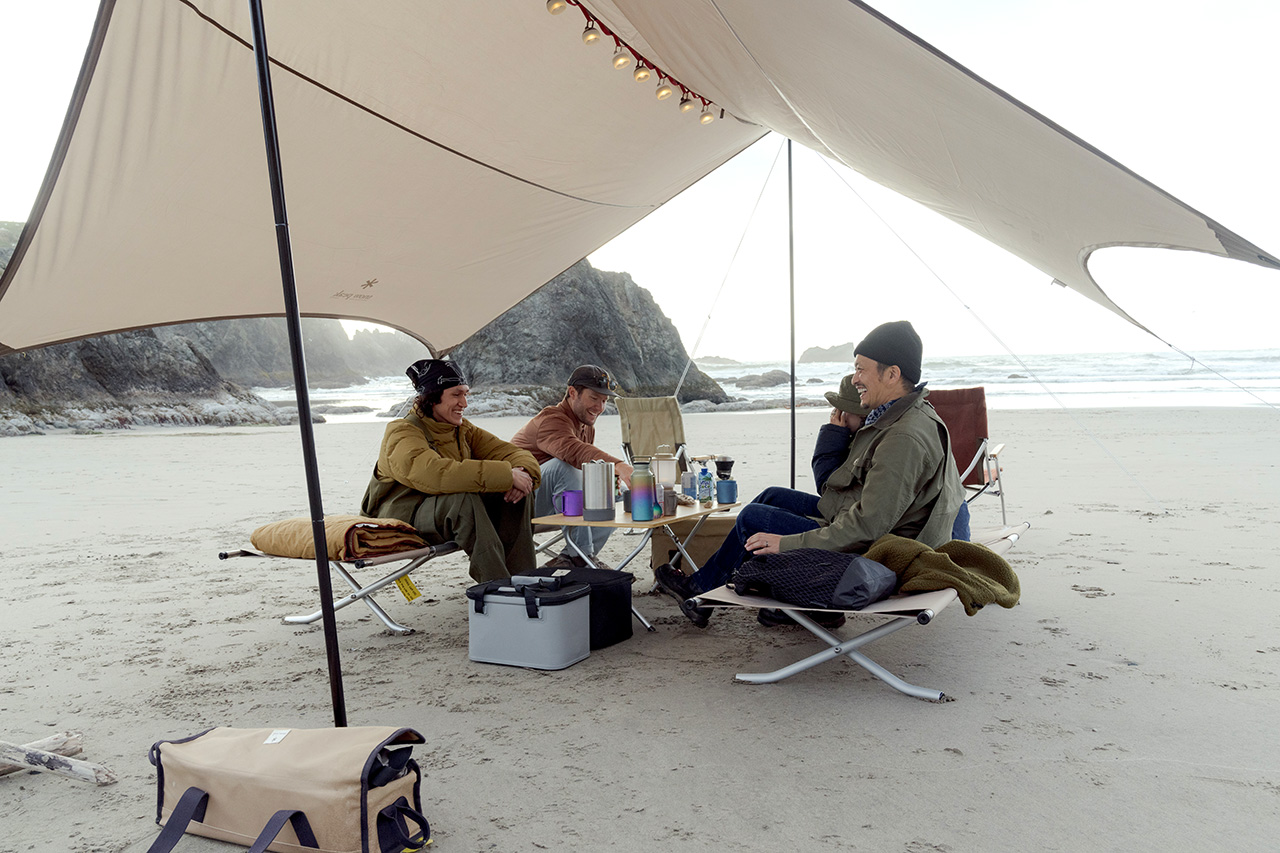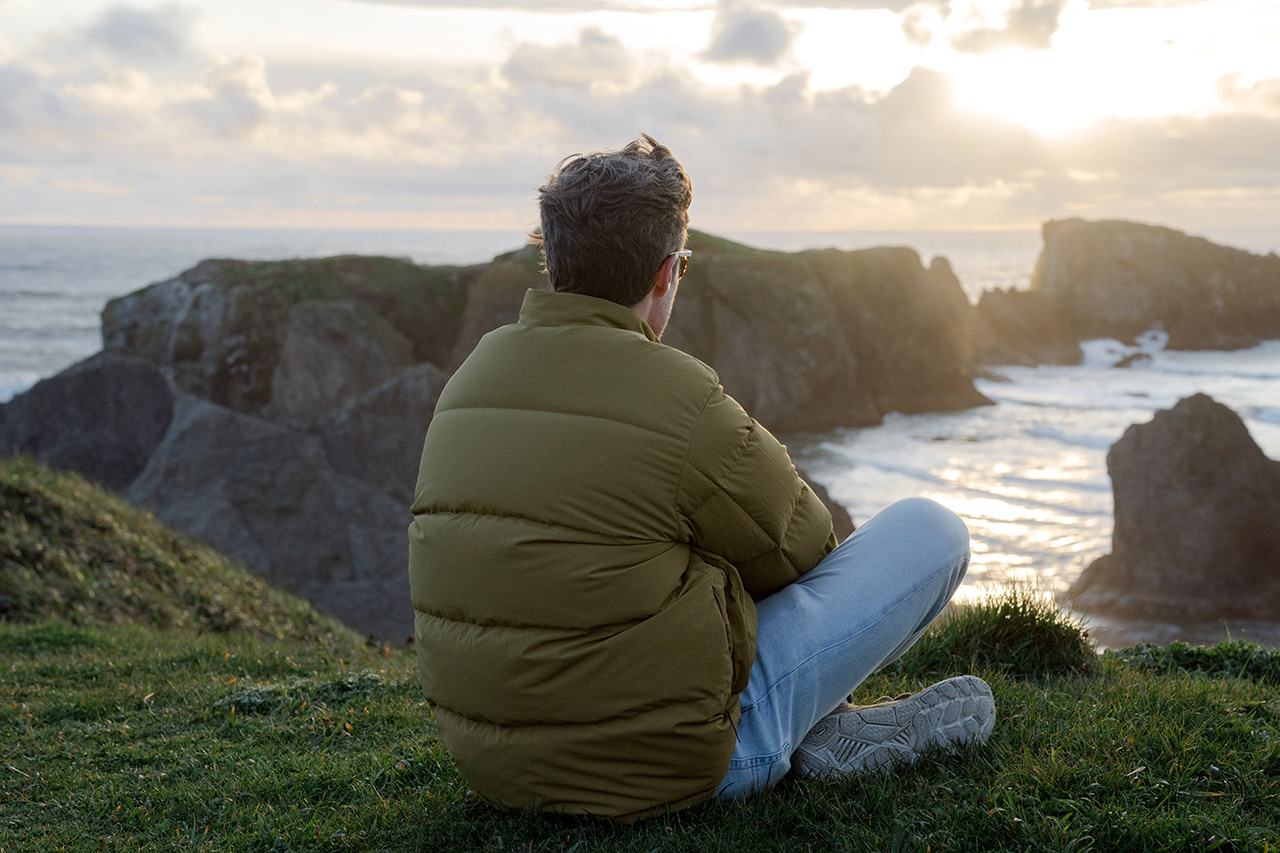 Explore Nature at Sisters Rock
The scenic beauty of Sisters Rock State Park made a great backdrop for Snow Peak's crew to set up a day camp for the afternoon to cook and watch the sunset. Sisters Rock, located just a few miles north of Gold Beach, is so named for a triplet of rugged, towering rocks jutting into the Pacific. Two of the three rocks connect to the coastline via a land bridge, while the third stands solo as an island. With ample flat space, their campsite provided an unbelievable opportunity to view the natural rock formations while listening to the soothing sound of ocean waves lapping onto the sand.
To streamline their camping setup, the crew opted for the Snow Peak Land Nest capsule collection, a series of tents and tarps designed for maximum convenience. And, with the IGT Camp Kitchen Starter Set, they were able to prepare a delightful curry dinner (when not distracted by the views, of course).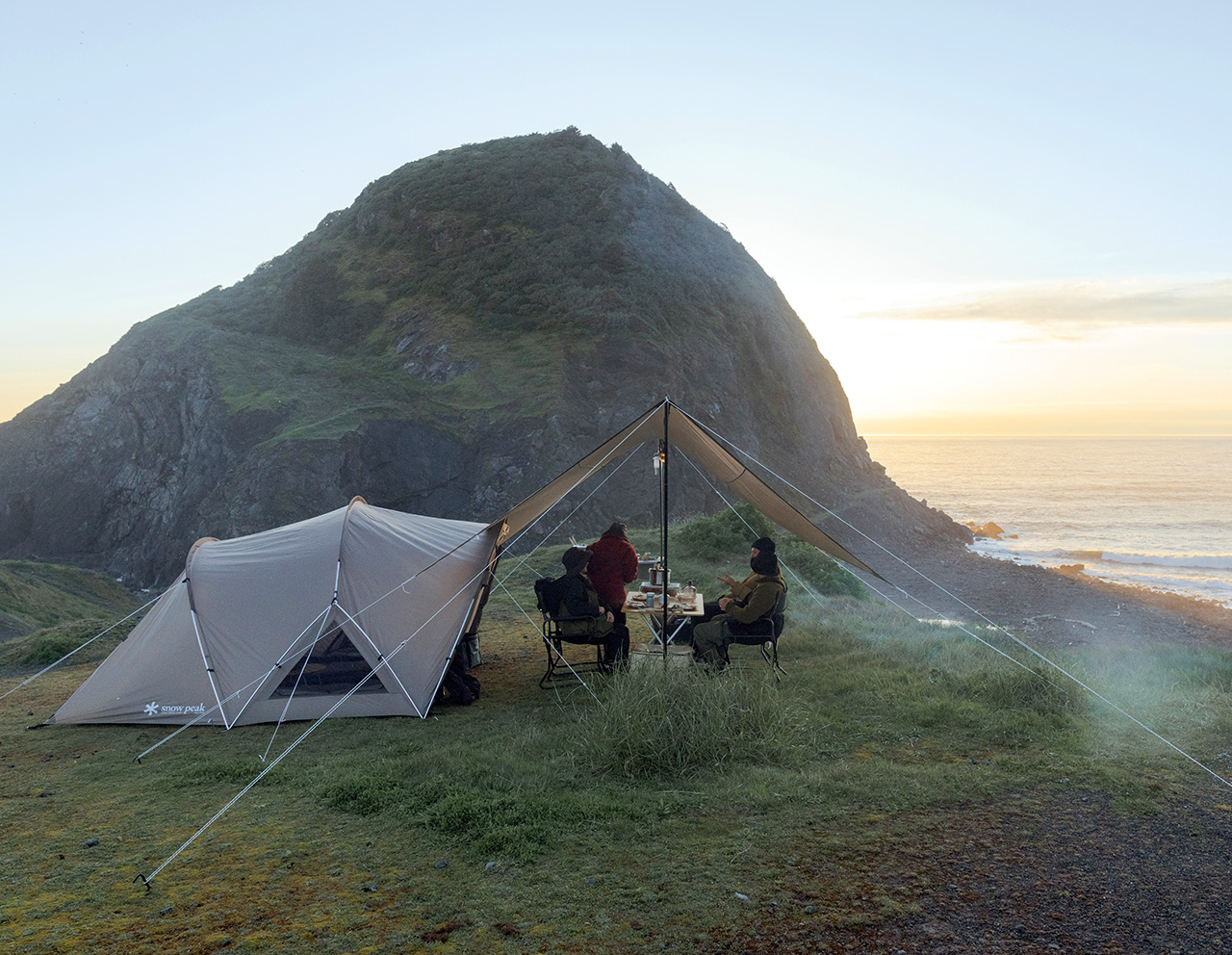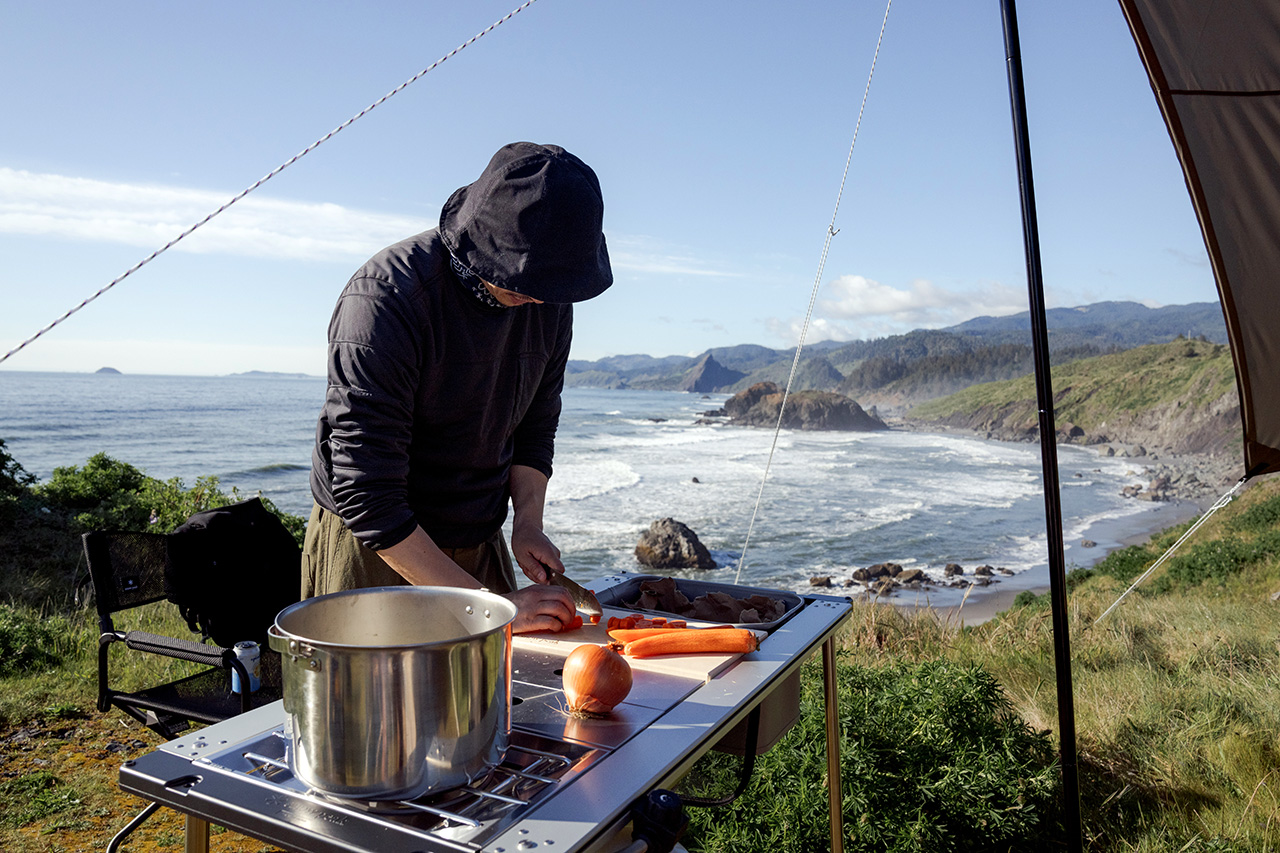 Reel in Dinner on a Charter Fishing Expedition
Nothing says coastal like a fresh seafood dinner. And, what could be fresher than catching fish in the morning and cooking it in the afternoon? The Southern Oregon Coast is a mecca for fishing and crabbing and the Snow Peak team indulged. They chartered a fishing expedition with Port Orford Fishing Charters and experienced the thrill of reeling in some sizable rockfish to prepare their evening meal. After dinner, they capped off the day by gathering around the Takibi Fire & Grill to watch the sun fade beyond the horizon.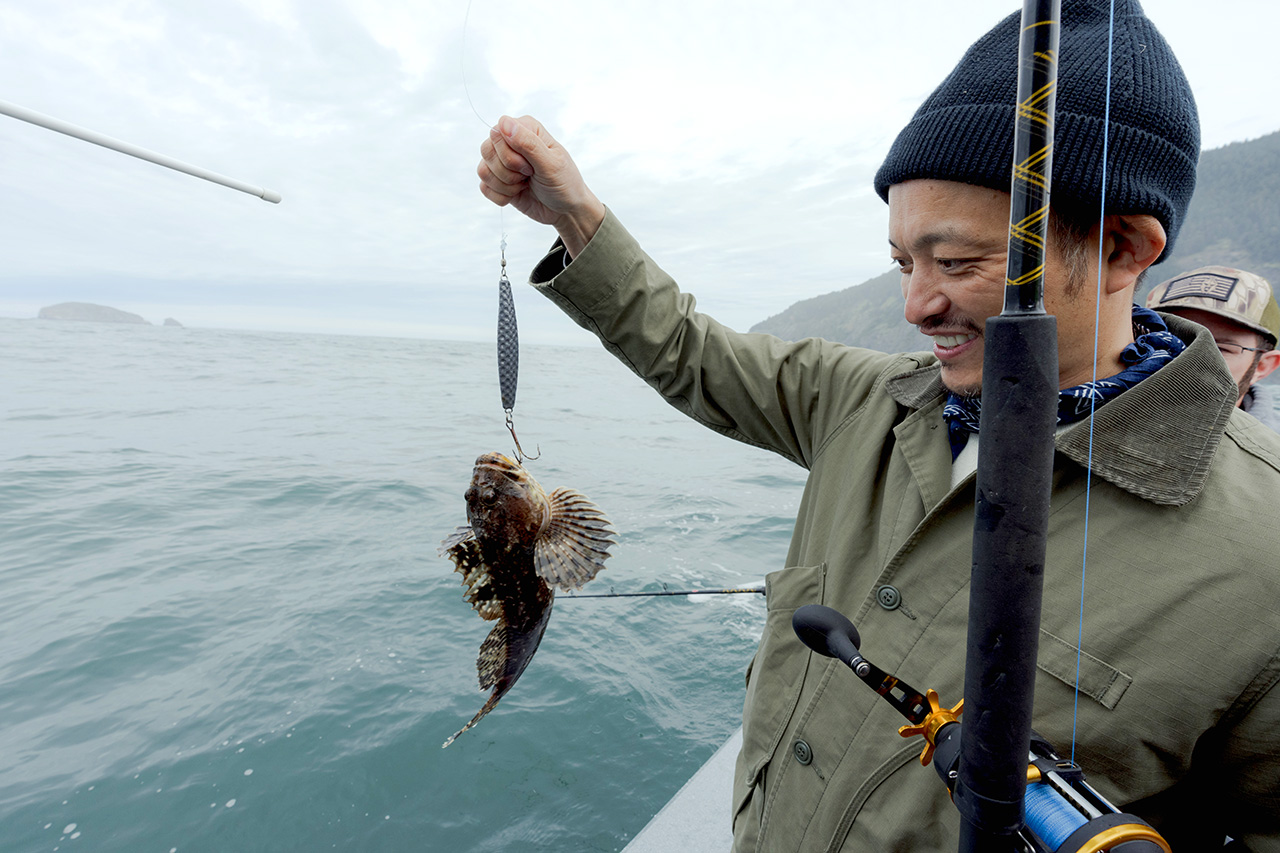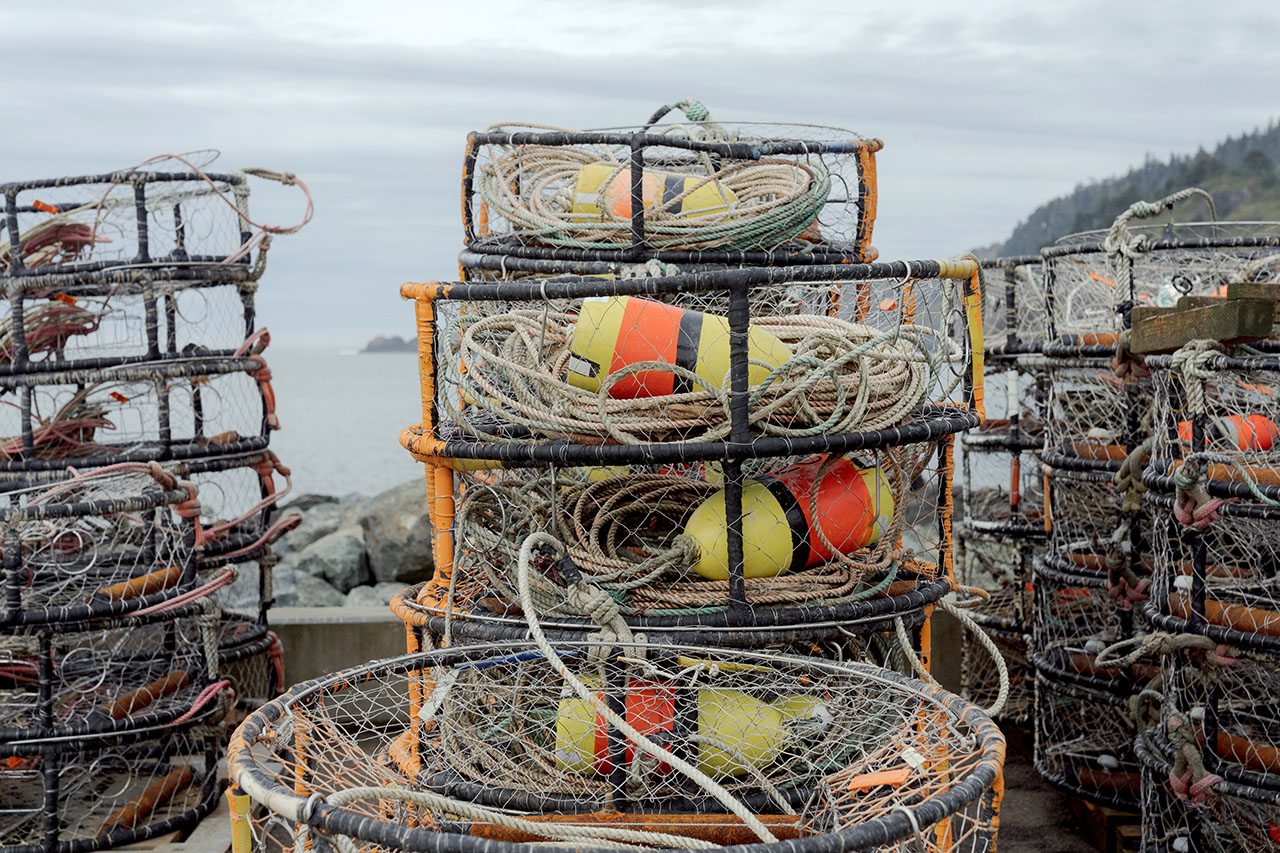 Experience Thrills and Serenity in the Dunes
The Southern Oregon Coast boasts sandy shores and expansive dunes, which blend to create a harmonious and otherworldly landscape. Within this idyllic retreat lies the Oregon Dunes National Recreation Area, home to a remarkable array of dunes, including one that towers over 500 feet. Whether you're seeking an exhilarating thrill ride or a peaceful retreat, this scenic location near Reedsport offers the best of both worlds.
To cap off their travels, the Snow Peak team enjoyed an adrenaline-pumping, dune buggy excursion with Spinreel Dune Buggy and ATV Rentals. Later, they settled into more peaceful surroundings and sheltered under Landlock Ivory tents with expanded communal space provided by the Takibi Tarp Hexa Set. After savoring a campfire lunch and watching the ever-present ocean mist roll over the sandy hills, they bid farewell to this coastal paradise and headed for home. It was a perfect ending to their unforgettable Southern Oregon Coast adventure.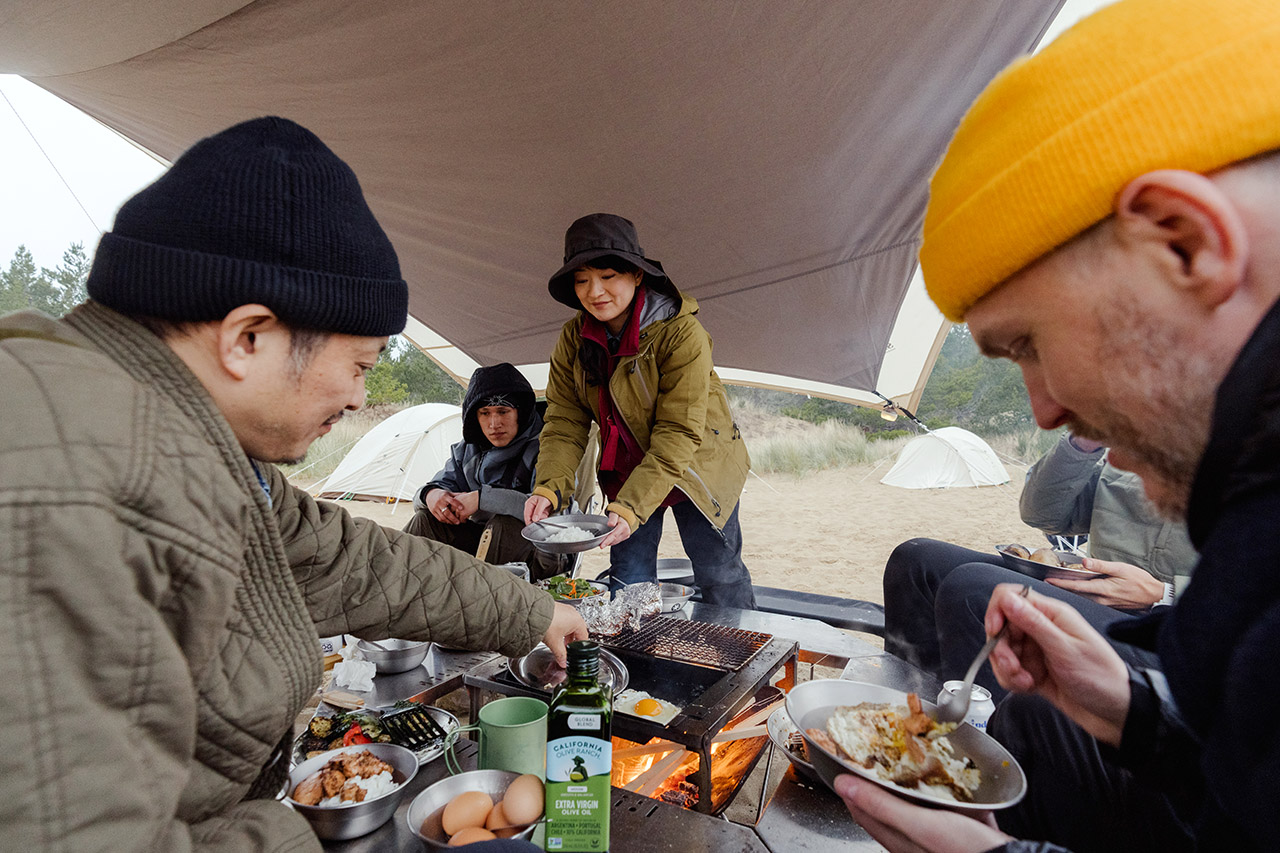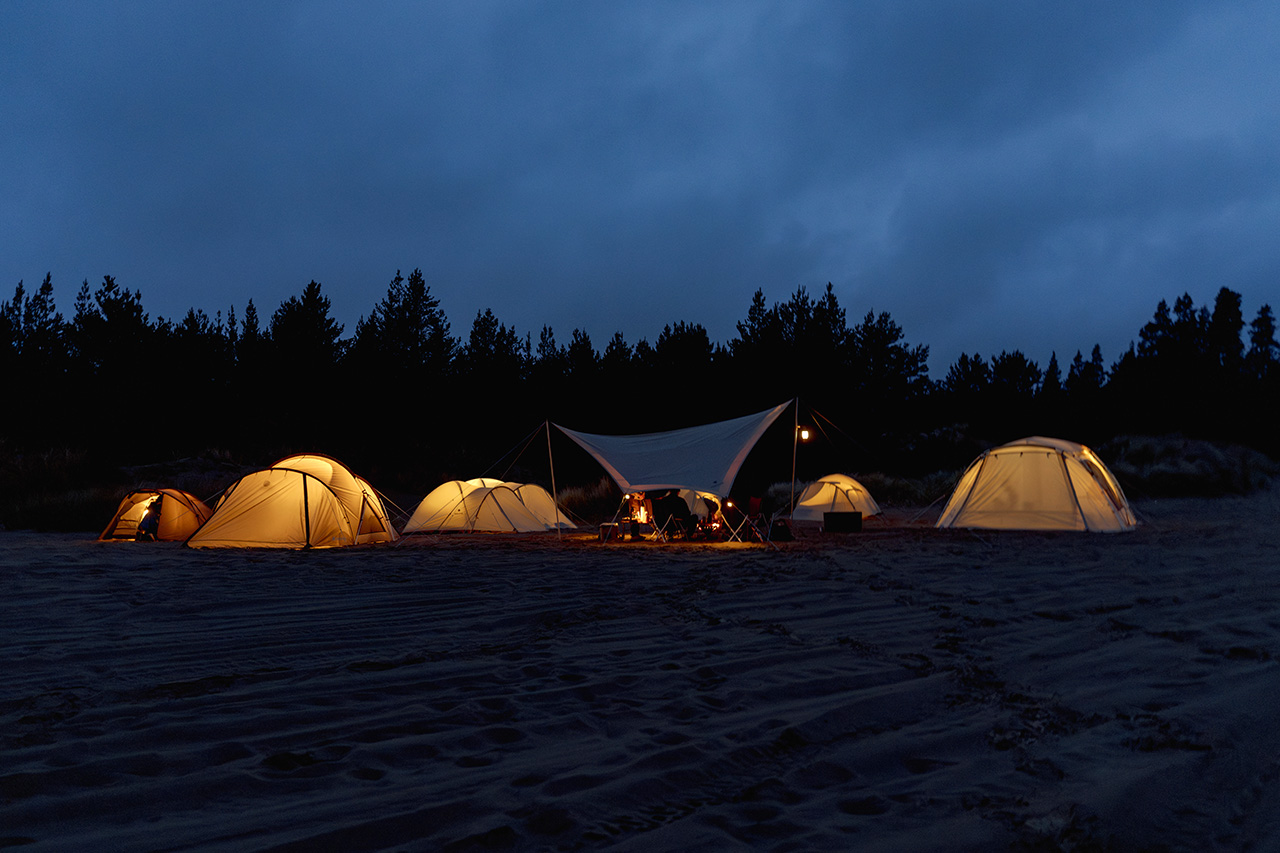 Plan Your Next Coastal Adventure
Snow Peak holds a deep-rooted belief in the healing and restorative power of nature and nowhere is this power more evident than along the captivating Southern Oregon Coast. Comfortably outfit yourself from Snow Peak's assortment of tents, shelters, and camping gear. Then dive into the wealth of resources and activity guides offered by Travel Southern Oregon Coast. You're now prepared to set forth on a quest to encounter this extraordinary force that has the power to rejuvenate and nourish your spirit.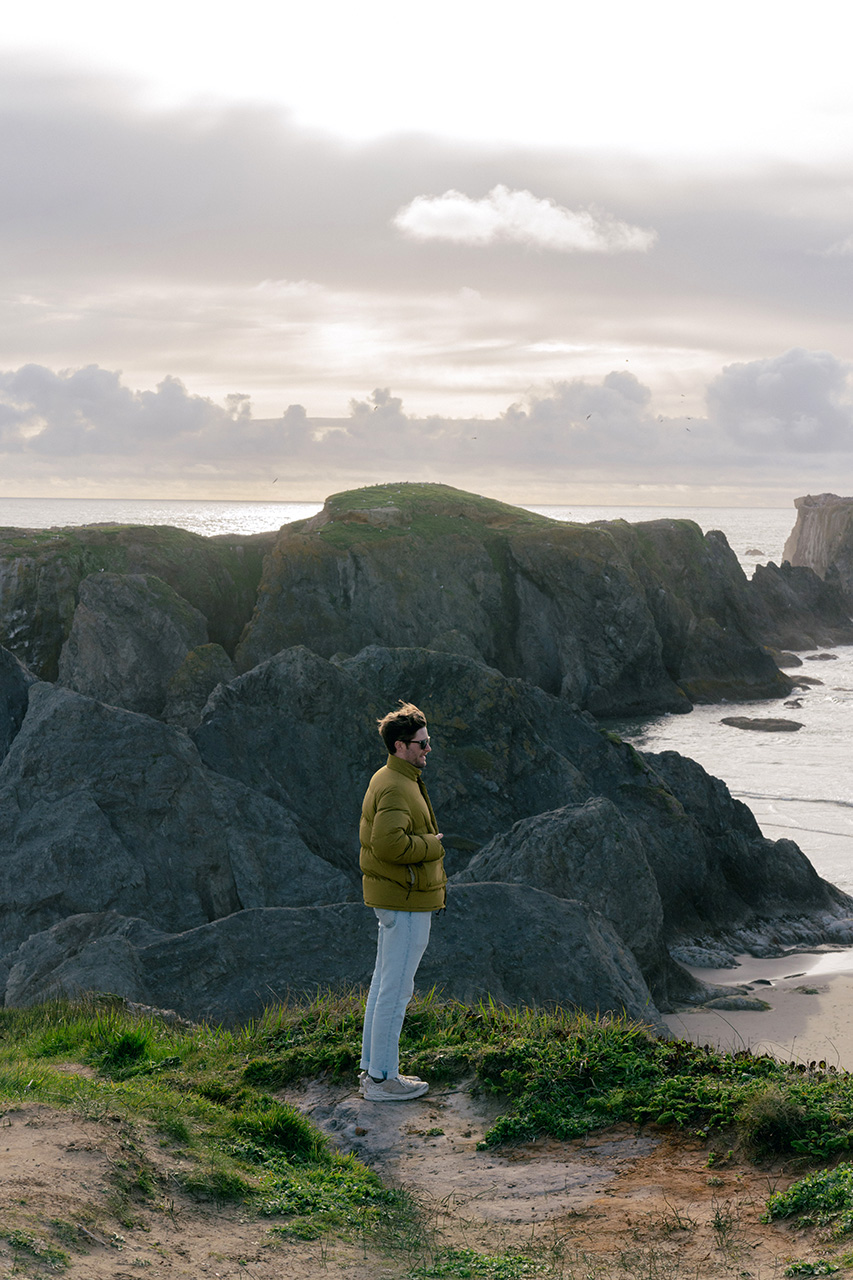 Header photo by Snow Peak USA