Whether delicate crab, perfectly seasoned salmon or flavorful homemade clam chowder, a visit to the Southern Oregon Coast isn't complete without a meal that highlights the region's top culinary experience: fresh seafood. Along the Wild Rivers Coast Food Trail, there are dozens of farms and markets, farm-fresh restaurants, seafood markets, craft breweries and spirit makers to visit for both on-site dining and takeout. Download a brochure, call first to confirm hours before you go and know that some places are open seasonally. Find three easy itineraries to follow for your next foodie adventure, or create your own. Here are some don't-miss spots.
Bandon
In Old Town Bandon, you don't have to go far for a fresh seafood meal. At Bandon Fish Market you can find fresh fish to take home to cook yourself, or a basket of fish ready to devour alongside crispy fries and housemade cranberry slaw. Next door to the west, Tony's Crab Shack keeps visitors happy with its famous crab sandwich, grilled halibut, house-made crab cakes, fish tacos and other dishes. Another door to the west, Bandon Bait has been pleasing diners since 1974 with its halibut and chips and specials like the smoked Albacore Tuna.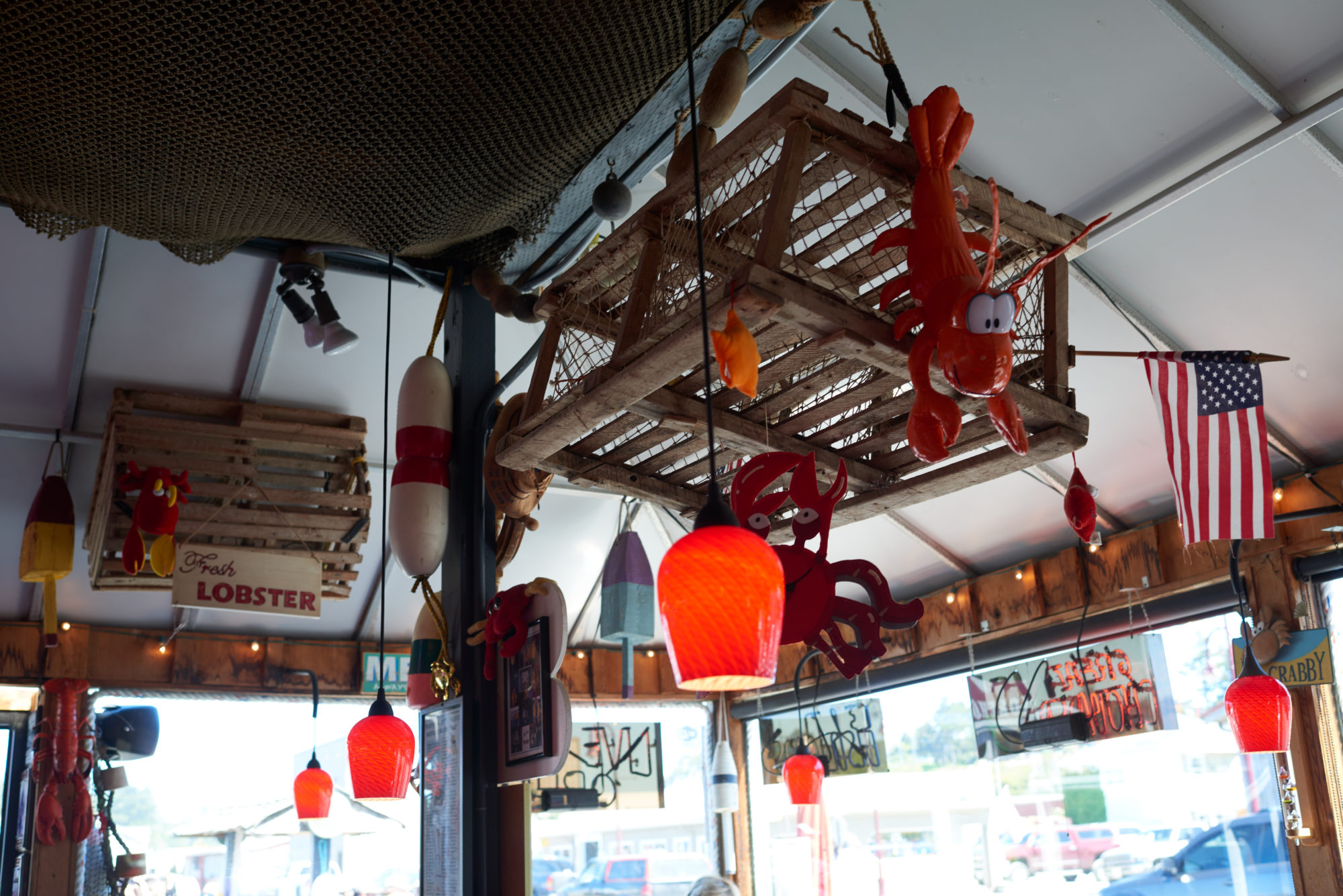 North Bend
From oyster chowder to fried oysters to po' boys, oyster lovers will be in heaven at Clausen Oysters, a casual deli on the waterfront, on site of the largest oyster farm in Oregon. Oysters grow well in Coos Bay because the twice-daily tidal exchange brings rich nutrients into the bay. Max and Lilli Clausen started this farm in 1980 and have been harvesting the region's famously large oysters (5-6 inches) ever since, distributing across the West Coast.
Coos Bay
The Fishermen's Seafood Market in Coos Bay prides itself on its list of high-quality wholesale seafood (open seasonally), but they also have a food cart that serves up tasty fish and chips and clam chowder. Visit their page to make sure you don't miss out on finding their roving restaurant on wheels. Also in Coos Bay, just off Highway 101, The Boat Fish & Chips serves up tasty fare on its covered, heated patio as well as for takeout.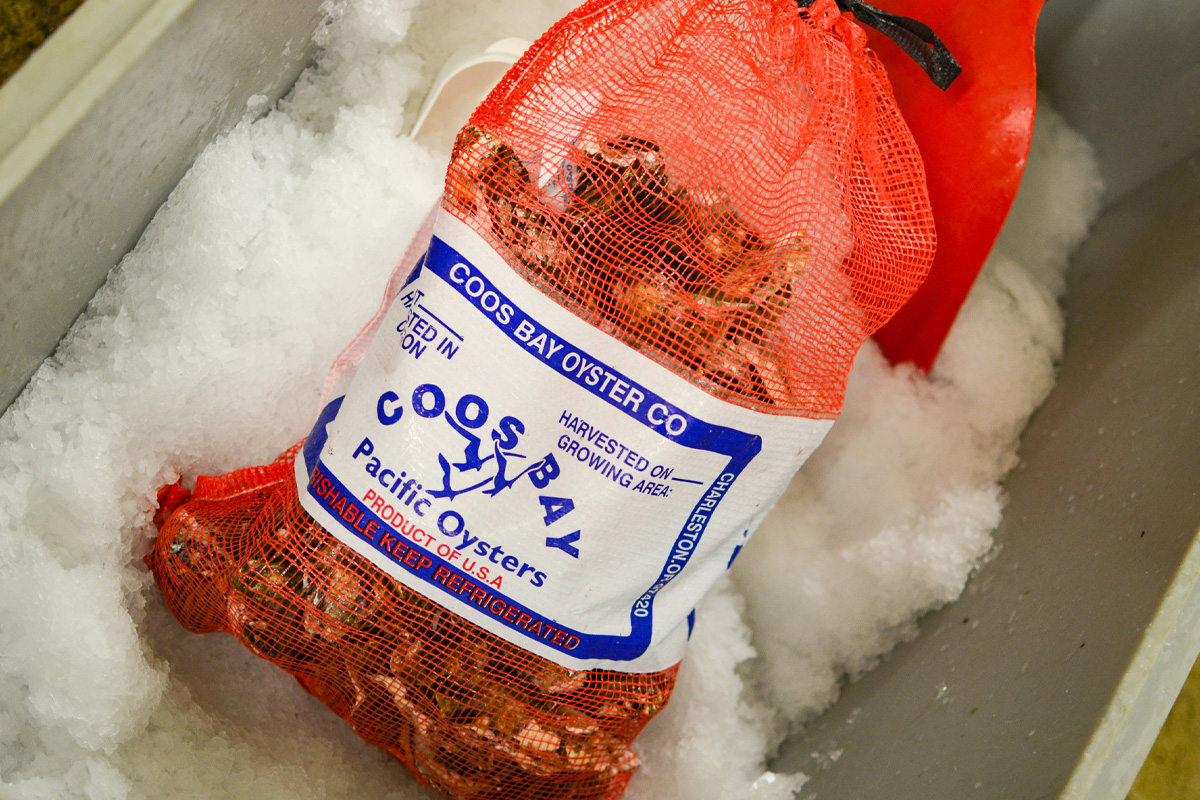 Charleston
Making regional deliveries of fresh, canned and prepared seafood, family-owned Chuck's Seafood in Charleston has been serving up delicious meals for more than 65 years. While perusing their menu, don't forget to check out their smoked-oyster sticks, their locally famous tangy cocktail sauce and their own line of gourmet jams. Nearby Fisherman's Grotto is a family favorite, featuring locally caught seafood and a rave-worthy cioppino.
Gold Beach
It might not get any fresher than buying your seafood straight from the hands that caught it. That's exactly the idea behind Fishermen Direct in Gold Beach. In addition to from-the-docks fillets, shrimp, oysters and clams, Fishermen Direct also has a menu of smoked items including smoked Lingcod and smoked Coho Salmon.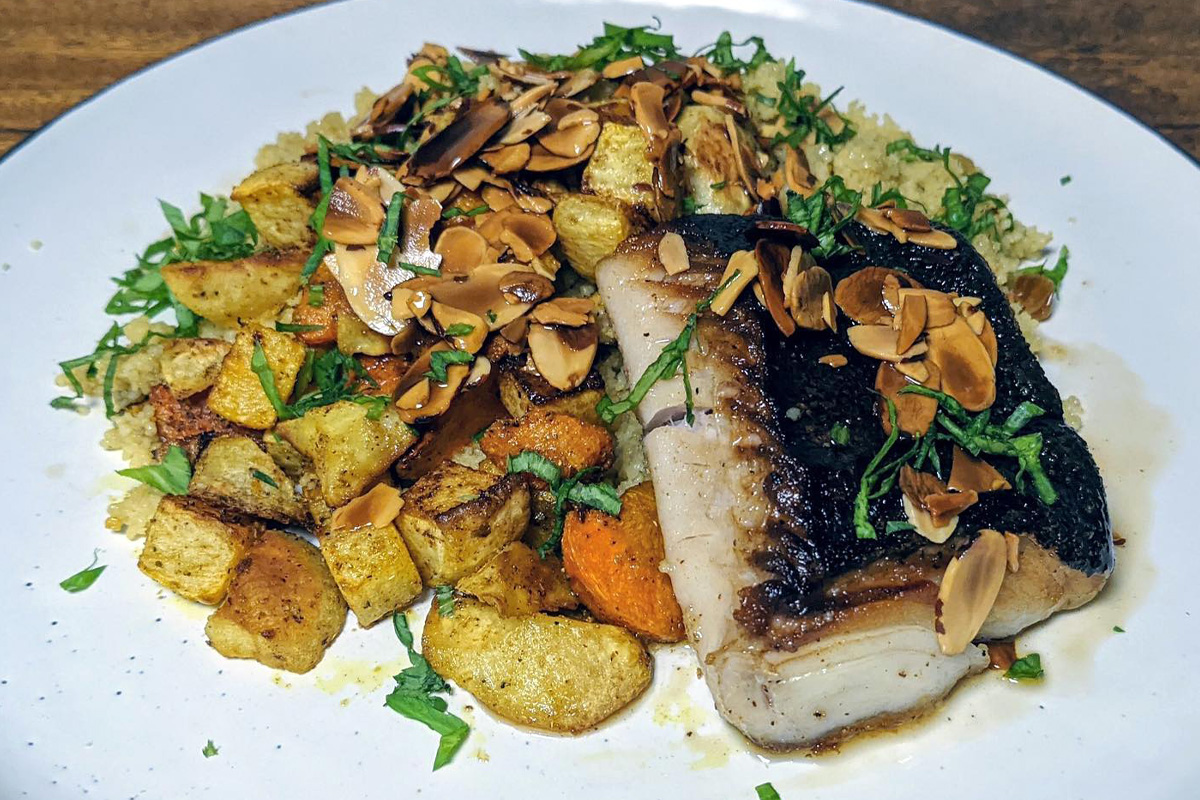 Port Orford
If you enjoy seafood but want to support sustainable fishing practices, then you'll want to check out Port Orford Sustainable Seafood. By catching and processing the seafood themselves, the company is able to offer its customers a list of planet-friendly fish and shellfish while also featuring recipes for maximum at-home enjoyment.
– By Emily Gillespie
Top photo Crabbing in Bandon, Steve Dimock