Support Oregon's commercial crabbers and enjoy this winter delicacy
A table full of succulent Oregon Dungeness crab is a Northwest winter tradition. Sometimes Oregon's commercial crab season opens as early as the beginning of December, which makes the sweet, delectable crustacean an easy choice for festive meals. In recent years, starting dates have often delayed into the new year — and the 2023 season is no exception. Don't worry. Crab this good is worth the wait. Read on to learn why crab-season openers change and how to support local crabbers by buying from local seafood markets on the South Coast.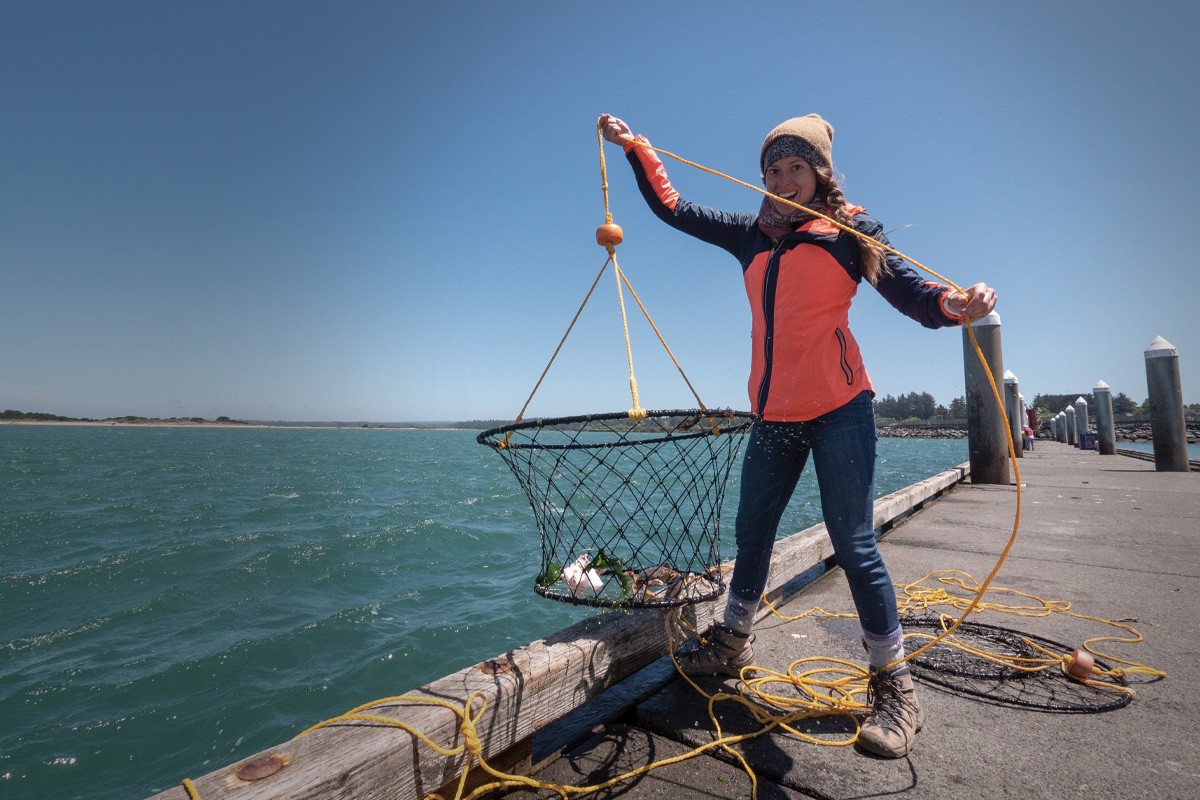 Crabbing Season Opens When Crabs Are Ready
Commercial crabbing in Oregon is managed to support a healthy, sustainable fishery. Each year fishery managers carefully evaluate crab populations to decide when the season will open. Tests in December 2022 and early January 2023 revealed some crabs hadn't yet filled out with enough meat to satisfy processors. A few areas also showed elevated levels of domoic acid, a toxin caused by algae that can be poisonous but dissipates from live crabs over time.
Dungeness crab represents a significant share of Oregon's fishing industry, and the winter season is critical for the commercial fleet's financial stability.
"I pay all my bills in crab season," says Chris Partee, who fishes out of Port Orford on the F/V Top Gun. "Crab is where you have the opportunity to get ahead — to make that extra boat payment, to make that purchase of a new freezer."
The good news, though, is that crab tastes just as good in midwinter as it does during the holidays. By waiting until Oregon's season opens, you'll be able to get the freshest possible crabs. You can also support commercial crabbers before the season opens. While they wait for the green light from fishery managers, some crabbers are fishing for other species, like black cod and lingcod, which both make great grilled fish tacos.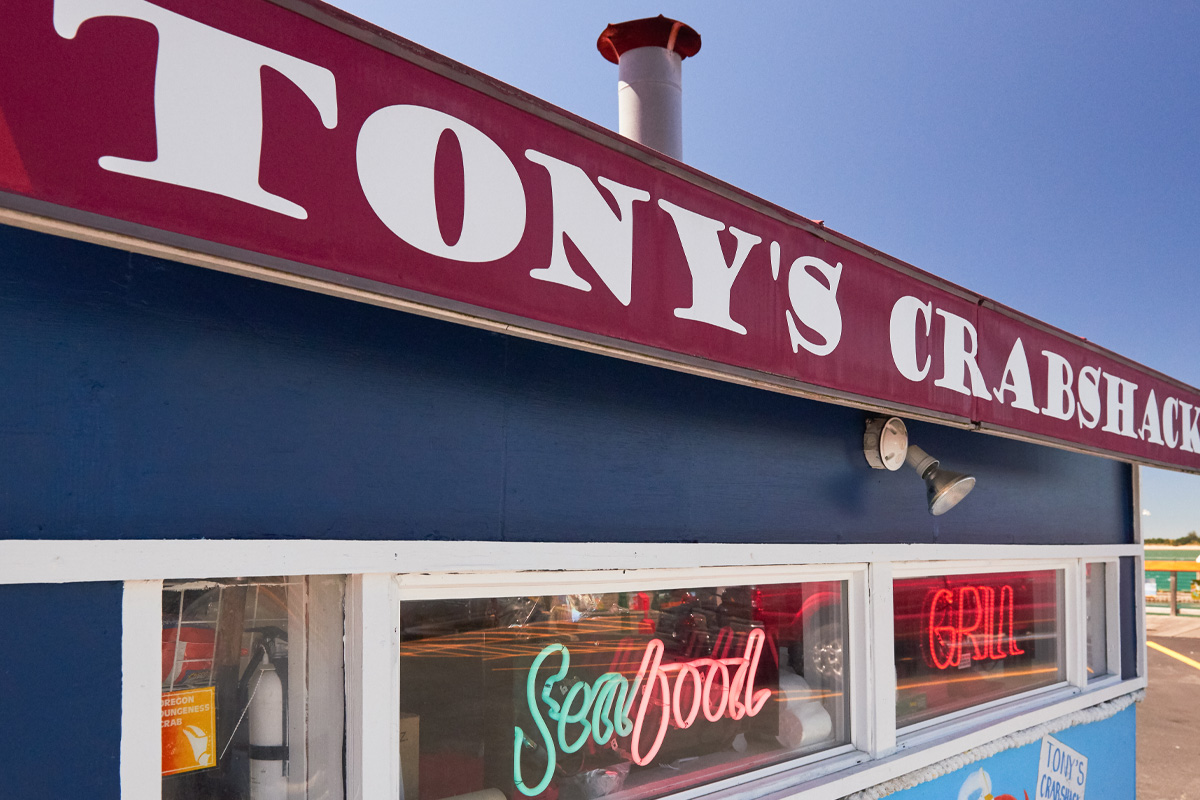 Where to Buy Dungeness on the South Coast
Oregon Dungeness is so prized that it's sold around the country in upscale grocery stores and restaurants. Nothing beats the freshness, however, of going straight to the source on the Southern Oregon Coast.
Small seafood markets up and down the South Coast stock local Dungeness whenever it's available, including live and cooked crabs. While availability is never guaranteed — it's a wild product, after all — good places to try include Fishermen's Seafood Market in Coos Bay, which is located on a floating dock under the Coos Bay Boardwalk and also serves fish and chips, or Chuck's Seafood in Charleston, which has an on-site smokehouse fired with local alder wood.
Farther south, Farm & Sea market in Bandon offers everything you need to make a seafood feast, including seasonal shellfish and seafood, wine, and pantry items. Harborside Fishermen Direct Seafoods in Gold Beach offers a wide selection of fresh, frozen and canned local seafood. At Pacific Ocean Harvesters in Brookings, you might see sport fishers availing themselves of the cleaning shed while you shop.
Buying from local markets on the Coast benefits shoppers as well as commercial crabbers. Port Orford-based Aaron Ashdown, captain of the F/V Misty, says local seafood markets don't buy as much crab as the bigger processors, but they buy smaller amounts more frequently to ensure peak freshness. "And they will pay a little more to us for that consistently fresh product," says Ashdown.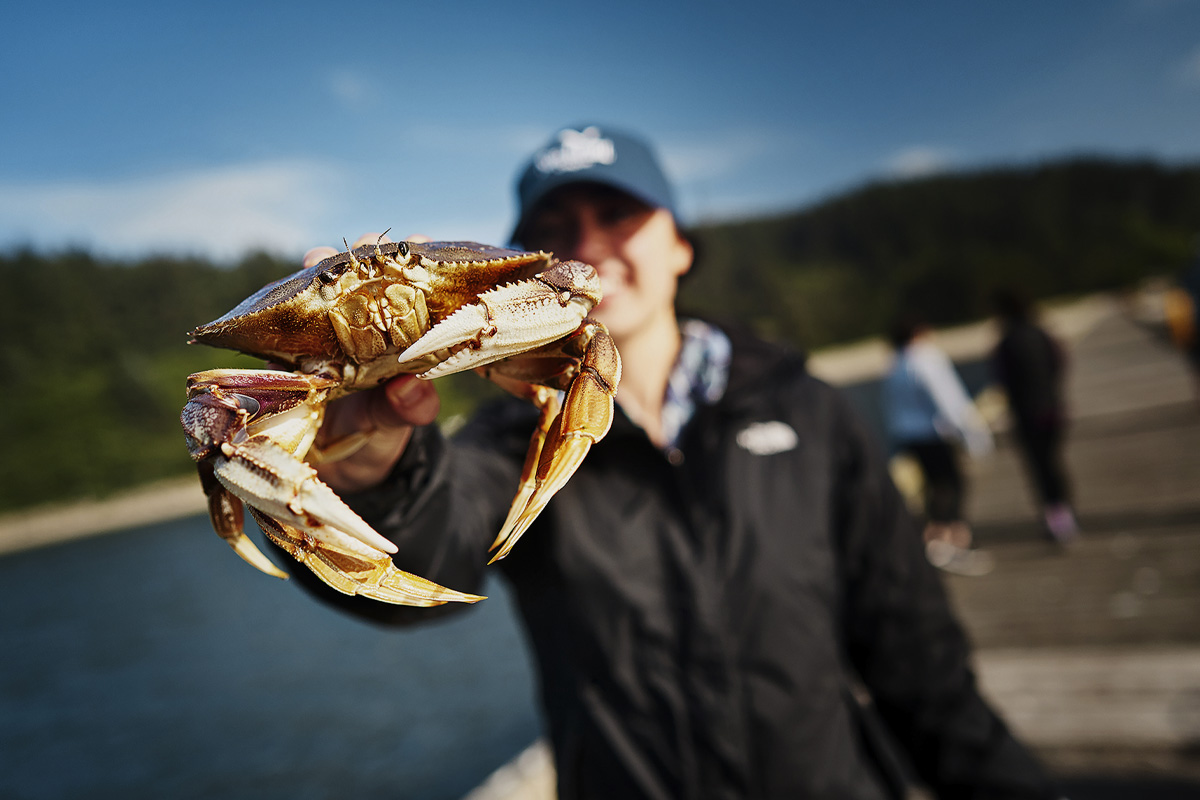 Catching Your Own
If you'd like to try crabbing on your own, check out the Oregon Department of Fish and Wildlife's crabbing guide for more information about the gear and license you need. Unlike commercial crabbing's set seasons, recreational crabbing is open year-round unless tests show elevated levels of biotoxins. (Always call the Shellfish Safety hotline at 800-448-2474​ for closures before you drop pots.) The crabbing and fishing piers on Winchester Bay and in the Charleston Marina Complex in Charleston are great spots to begin.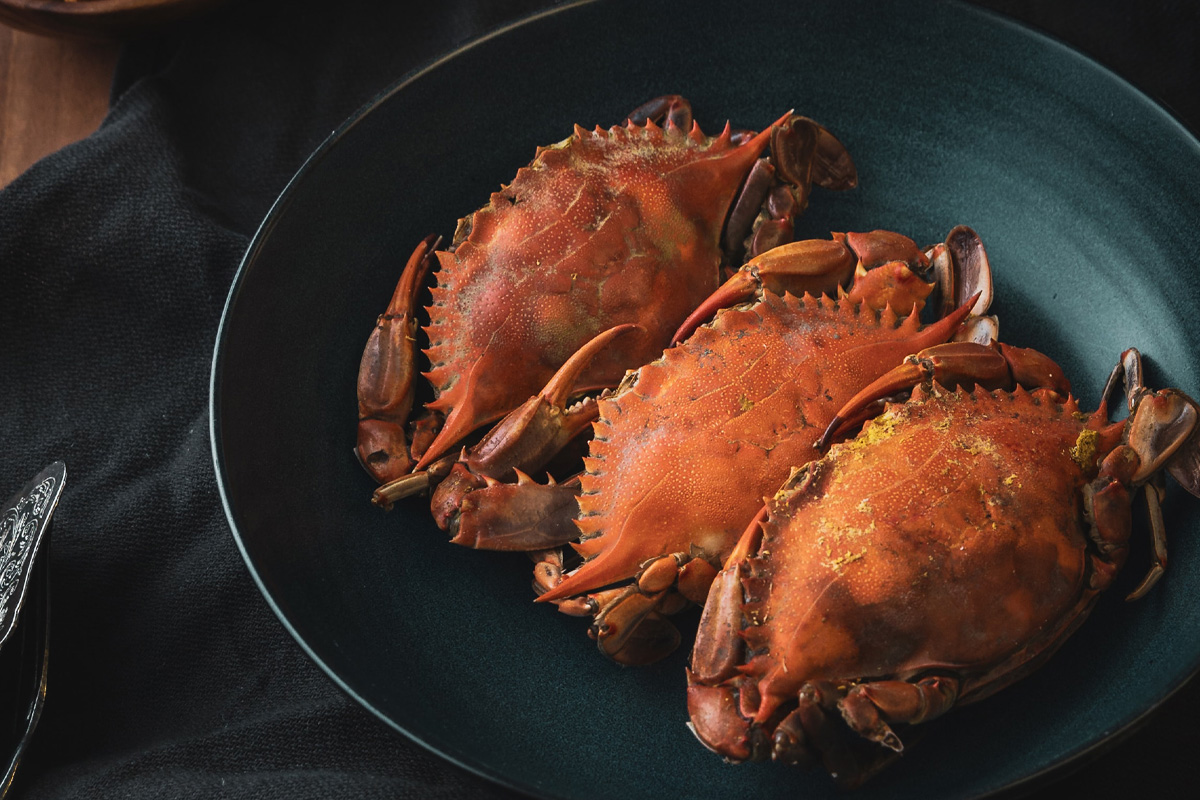 Cooking Tips From the Pros
Even after handling millions of pounds of scrabbling, pinching Dungeness each winter, Oregon's crabbers are still enthusiastic about feasting on this tasty crustacean. Fisherman Partee sees it as a way to connect with loved ones. "I grew up in Coos County," he says, " and every Friday night, we went with our pots to the dock and caught crab. I've had days where I've gotten off the ocean commercial crabbing and gone crabbing with friends at the dock."
Partee's favorite way to eat crab is the simplest: cooked fresh, cracked and eaten straight out of the shell. But that's far from the only option. "You can do so much," he says. "Salads, grilled cheese, melts. I've seen pizzas, fettuccine, all kinds of stuff. It's delicious any way you do it." For more cooking tips, check out the Oregon Dungeness Crab Commission's guide, as well as recipes from Oregon chefs and fishermen gathered by Oregon Sea Grant.
Photo at top by Steve Dimock