Stay and play on these trails, waterways, beaches and lakes.
With its landscape of forests and rivers, rolling dunes, and untamed beaches, the Southern Oregon Coast offers just about everything you can imagine for lovers of outdoor fun. Discover some of our favorite adventures in a kayak, a fishing boat, an all-terrain vehicle and a mountain bike — and learn where you can scuba dive, windsurf or see magnificent redwood trees. We've included a few ideas for lodging and dining on your next trip as well.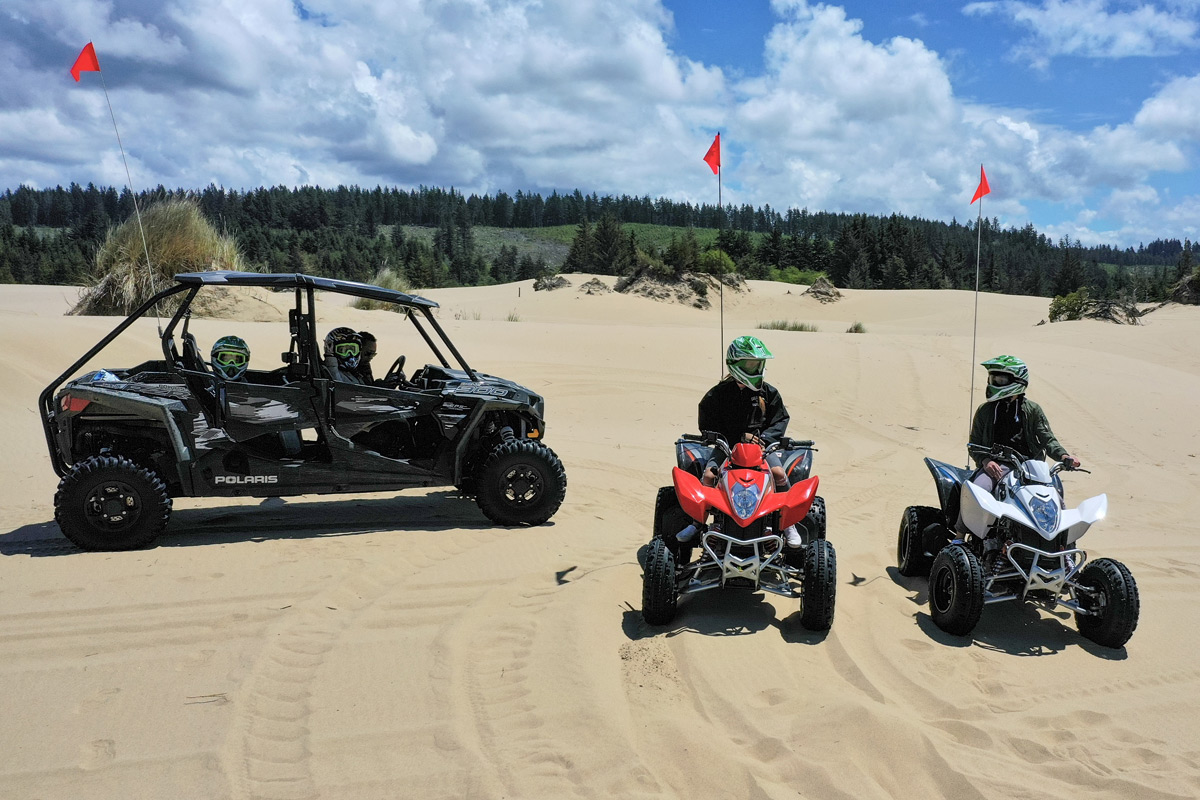 Reedsport to Charleston
Reedsport and North Bend mark the southern edge of the Oregon Dunes National Recreation Area, a 40-mile stretch of sandy buttes marked by tree islands and activities from hiking to riding. In the summer, field rangers at the Oregon Dunes National Recreation Area Office in Reedsport give guided hikes among the dunes. Spinreel Dune Buggy and ATV Rental in North Bend leads "follow me" tours on all-terrain vehicles exploring the coastline. Just south of Reedsport, Lakeside draws all-terrain vehicle fans with its town-to-dunes trails, where no trailer transport is required. 
For more time on the water, take a fishing trip with a guided outfit like Winchesterbay Charters or Sharky's Charters in Charleston — or nearly 100 more guides located at your destination. In the summer, head offshore for abundant lingcod and rockfish, or take an all-day boating trip in search of halibut or tuna. For steelhead or chinook or coho salmon fly-fishing, try a specialist like Indigenous Adventures in Coos Bay, which takes new and experienced anglers out into the Coos, Umpqua and other wild river systems. 
Where to Stay and Eat: The Itty Bitty Inn in North Bend is an ultra-retro, eco-friendly motel with charging stations for electric vehicles. It also offers adventures like crabbing lessons and mountain bike tours to guests. The Mill Casino Hotel & RV Park in Coos Bay has affordable rooms that overlook the peaceful bay. In Reedsport, carbo-load before your hike at Sugar Shack Bakery, and end the day with steamed mussels at Big Fish Cafe, perched on the Umpqua River.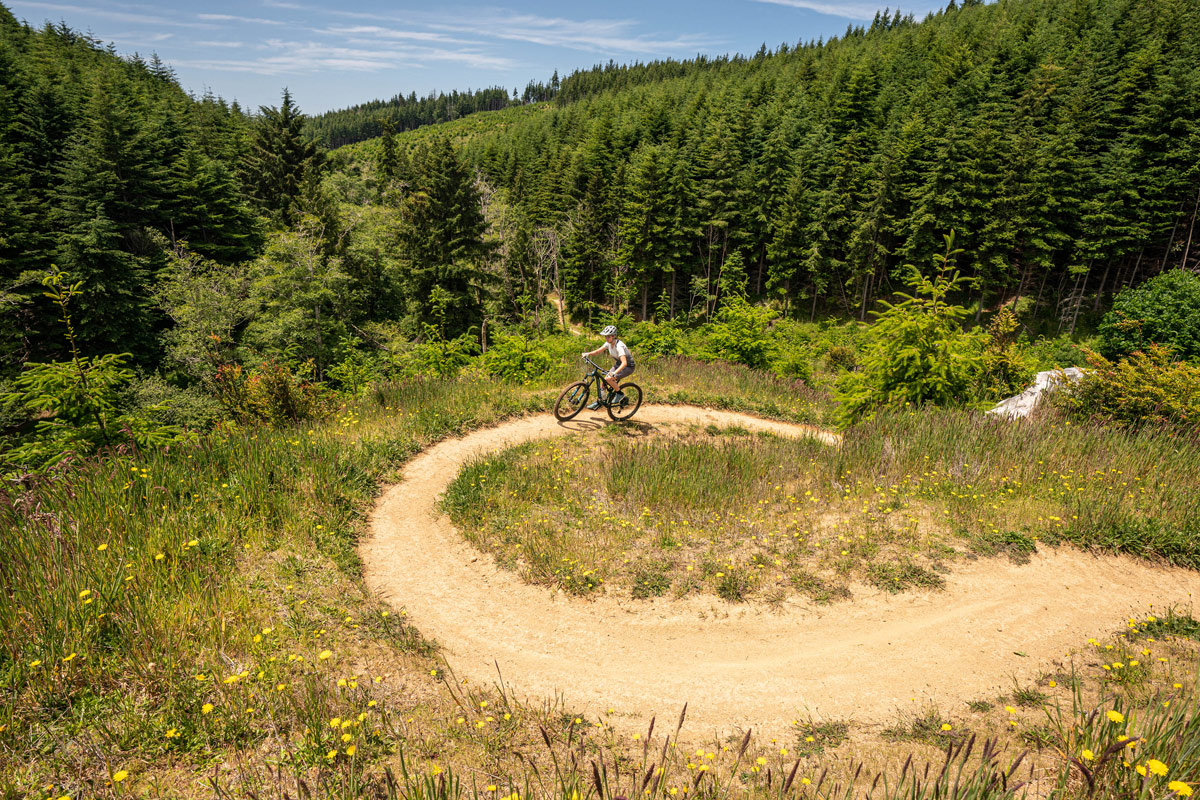 Bandon and Langlois
Bandon is home to a mountain biker's paradise within the Whiskey Run trail system. A Coos County forest originally meant to supply loggers with trees, the lush working woodlands have transformed into miles of beginner, intermediate and advanced mountain biking trails lined with sword ferns and coastal conifers. Those in need of wheels and a helmet can look to Whiskey Run Rentals, which will set you up with a bike right at the trailhead.
South of Bandon, Floras Lake in Langlois attracts all levels of kiteboarders and windsurfers, who love the lake's average 15- to 25-knot winds, ideal for gliding across the surface of the water. Floras Lake Kite & Windsurf has everything a newbie would need to get started, including rentals and lessons.
Where to Stay and Eat: Seasonal Floras Lake House Bed & Breakfast offers stunning lake and ocean views from an outdoor deck ideal for sunsets; camp at Cape Blanco State Park for dramatic coastal vistas and beach access. Dinner options include casual fine dining at Edgewaters alongside the Coquille River and Alloro Wine Bar, which prides itself on housemade pasta and other Italian specialties.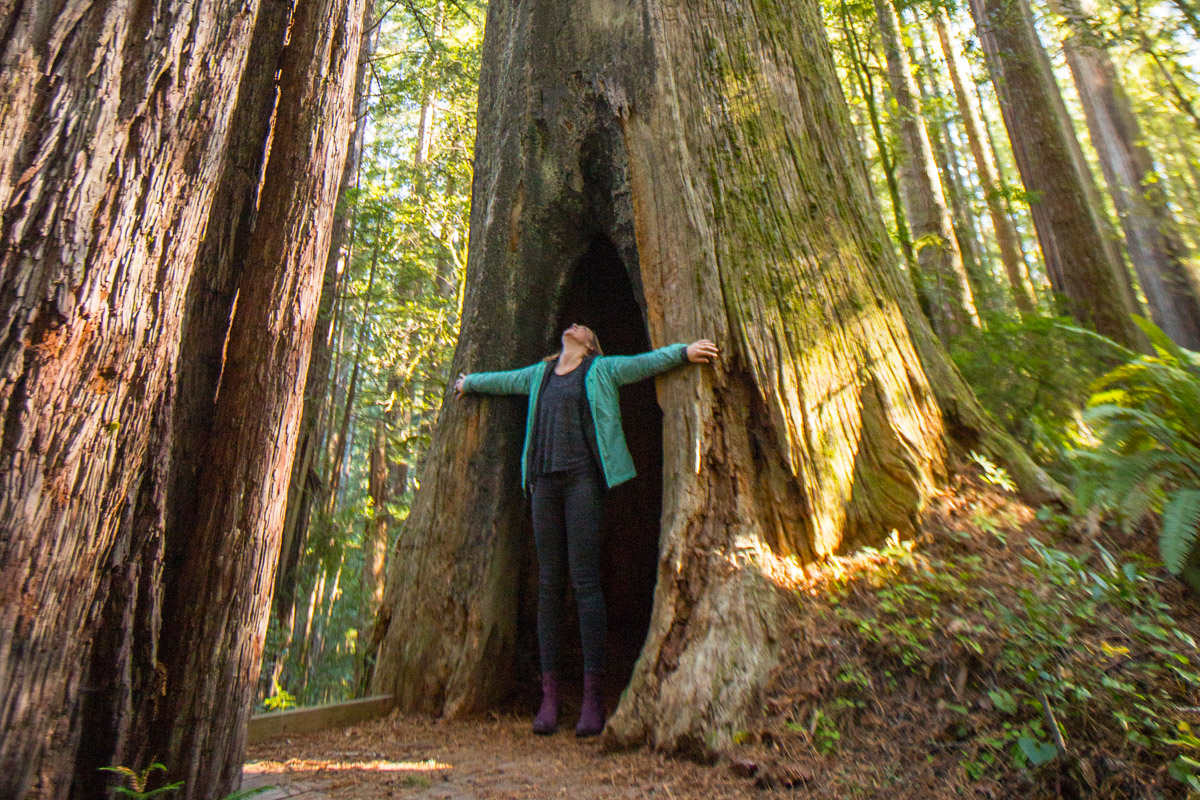 Port Orford to Brookings
When seeking an adventure in the Port Orford area, South Coast Tours should probably be your first stop. Paddle your way through the craggy coves and arches, view wildlife, go fishing with Port Orford Fishing Charters — which launches directly into the Pacific via crane from the town's unusual dry dock — or even snorkel and scuba dive through rocky reefs near the Redfish Rocks Marine Reserve. Mountain bikers may enjoy the pedal and paddle tour — shredding through the Rogue River–Siskiyou National Forest with a paddle down the Rogue. 
Farther south, the coastline is abundant with jaw-dropping views along the Cape Sebastian State Scenic Corridor. Try a fat-tire bike ride down the Banana Belt Loop, a 12-mile trail among tidal pools and unique rock formations that swings down through Pistol River State Scenic Viewpoint. Pineapple Express in Port Orford can supply you with a rental bike. 
Near the sweeping coastline known as the Samuel H. Boardman State Scenic Corridor, adventurers can hike through the northernmost redwood grove in the nation, just above Alfred A. Loeb State Park in Brookings on United States Forest Service land next to the park. The park itself is a worthy site for plenty of fun activities along the Chetco River, like rafting and steelhead fishing, but take the time to visit the nation's northernmost redwood forests on the Riverview Trail and the adjacent United States Forest Service Redwood Nature Trail. Some of the trees are up to 250 feet tall and 10 feet in diameter.
Where to Stay and Eat: The cabins at the breathtaking WildSpring Guest Habitat in Port Orford feature outdoor hot tubs with ocean views. Near Gold Beach, Tu Tu' Tun Lodge is a secluded forest lodge on the Rogue River with on-site masseuses, kayak rentals and a heated pool. On the go? Order an açaí fruit bowl at Tropicalia Brazilian Cuisine in Brookings or a Reuben sandwich and a scoop of vanilla ice cream at Golden Harvest Herban Farm and Bakery in Port Orford.
Header photo: Cape Blanco mountain biking by Erik Urdahl