Take Your Sweetie on an Epic Adventure
Dinner and a movie are nice for Valentine's Day, but we have a hunch that what your sweetie really wants is a romantic adventure, with no planning required. From its wild, secluded beaches to majestic old-growth forests, Oregon's South Coast is made for dreamy winter road trips. So before buying that gift card, pack up for one of these ready-made escapes.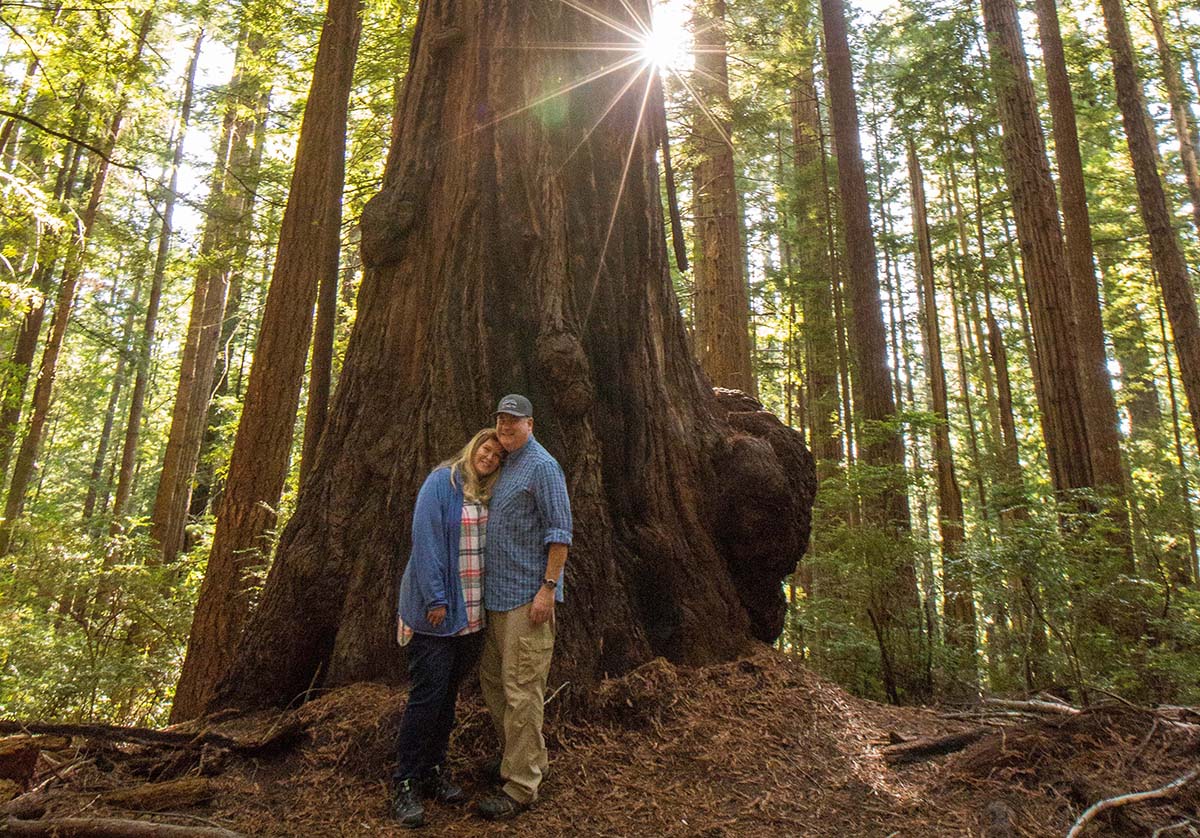 Brookings
Brookings is home to some of Oregon's most rugged and dramatic sea stacks and rock formations, miles of breathtaking overlooks in the Samuel H. Boardman Scenic Corridor, and epic tide pooling at Harris Beach State park at low tide. Brooking is the Southern entry to the Oregon Coast. It is where you can hook a majestic salmon, be a daredevil rafting the white waters, and turn into an explorer of the scenic river banks on the Chetco, Rouge, Elk, and Sixes River. The Oregon Redwoods are as magical as ever and worth setting aside a day to hike. Make sure your vehicle is up for a bumpy 4-mile road to the trailheads and carry a jacket so you can comfortably stroll through the loamy and foggy forest floor as you set out on the 1.2-mile loop Oregon Redwoods Trail or the shorter 0.4-mile leg through your own private mystical forest. Tell stories afterward over elegant surf and turf at Beachfront Bistro in Brookings, and catch a sunset while treating you and your partner to premium cocktails.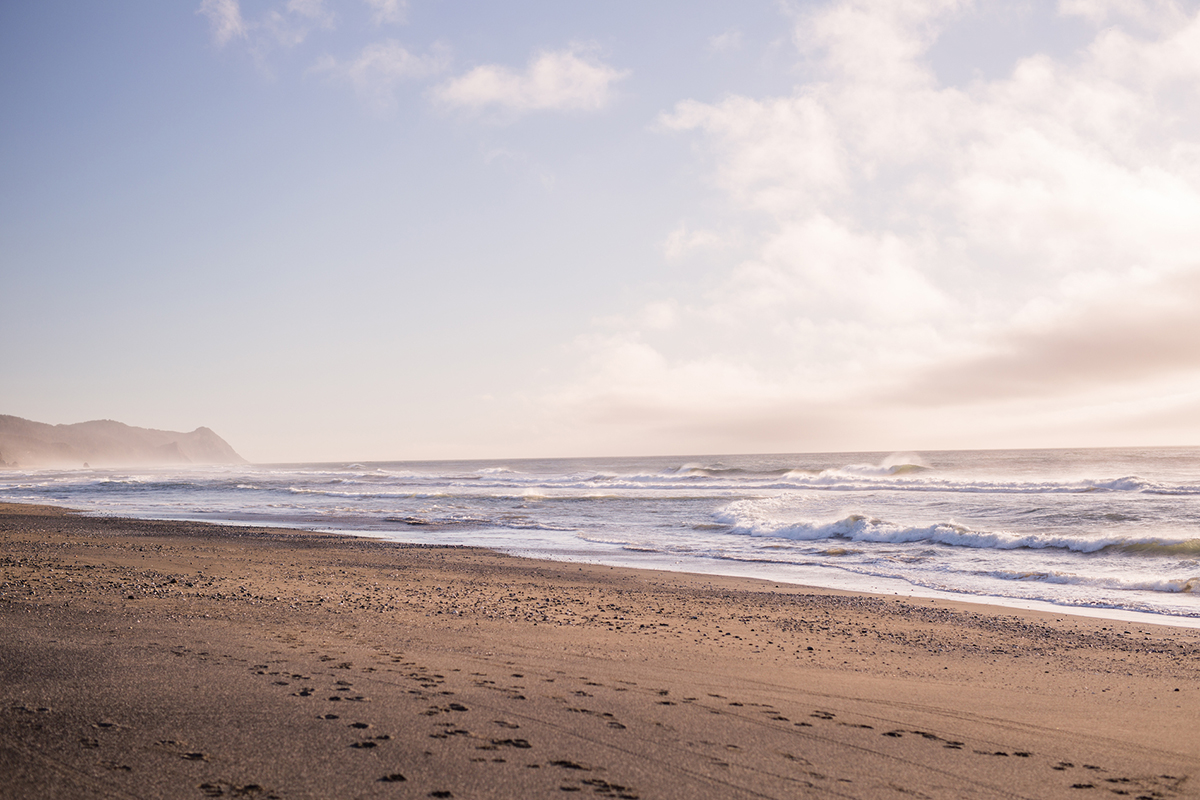 Gold Beach
If your idea of a perfect day is cruising around Powell's Books in Portland and lingering over coffee and pastries, this place is for you. Gold Beach Books & Art Gallery is the largest bookstore on the Oregon Coast, with more than 75,000 new and used books including rare books and first editions. You'll want to grab a fresh scone and a mocha from the in-house coffee bar and find a nook. See local artists' works on the walls and come for live music and readings by local poets and authors in the evenings. Then head out to the beach — make sure to stop for a selfie at Kissing Rock — and look for glass floats, which are placed along three miles of coastline for treasure hunters every February through April. Special red floats are hidden during the week of Valentine's Day. Stop at the Gold Beach Visitors Center for maps, information, and details of prize drawings for float finders.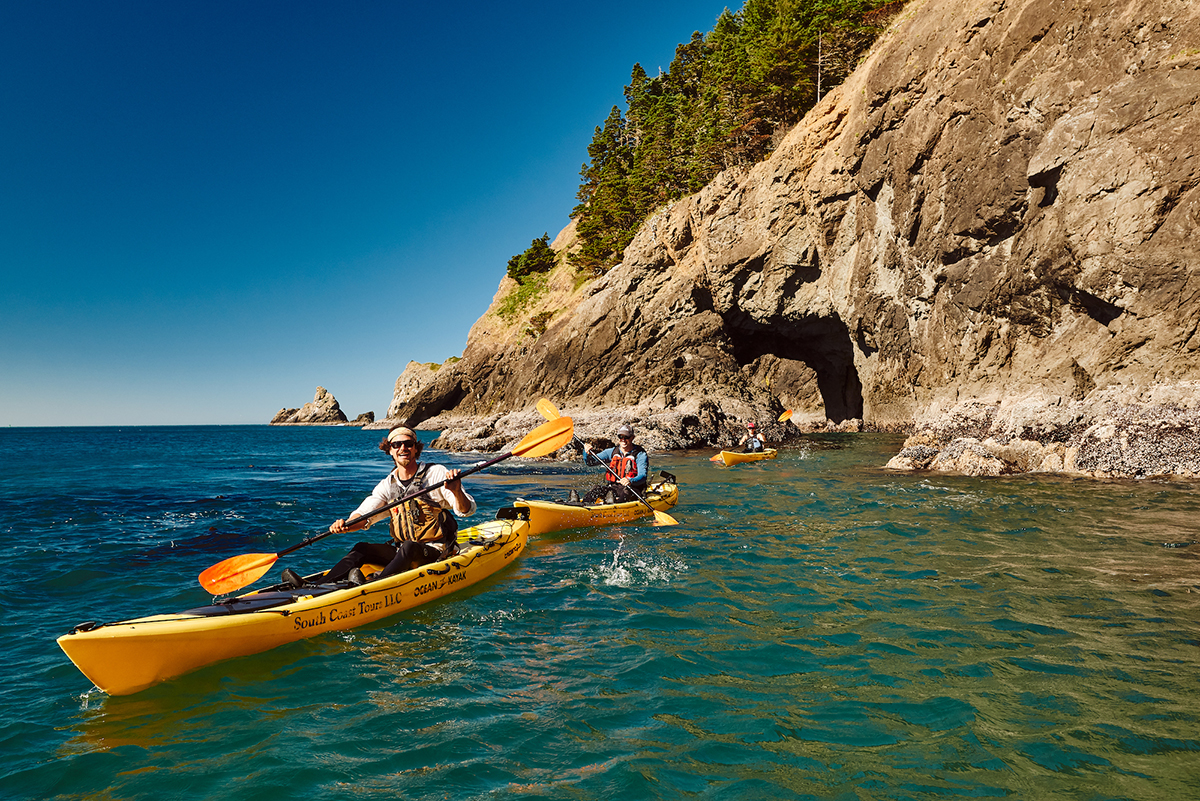 Port Orford
With floor-to-ceiling windows, the ocean views at Redfish restaurant are reason enough to visit Port Orford. This modern, French-inspired bistro prides itself on its artful dishes, including daily vegetarian and vegan options. Stay at the boutique Redfish Loft, upstairs, and explore Battle Rock Park, one of the most spectacular viewpoints on the Coast. Hike to the top of the rock, which juts out into the ocean, and spot whales on their winter migration. Browse nearby art galleries for more keepsakes of your trip.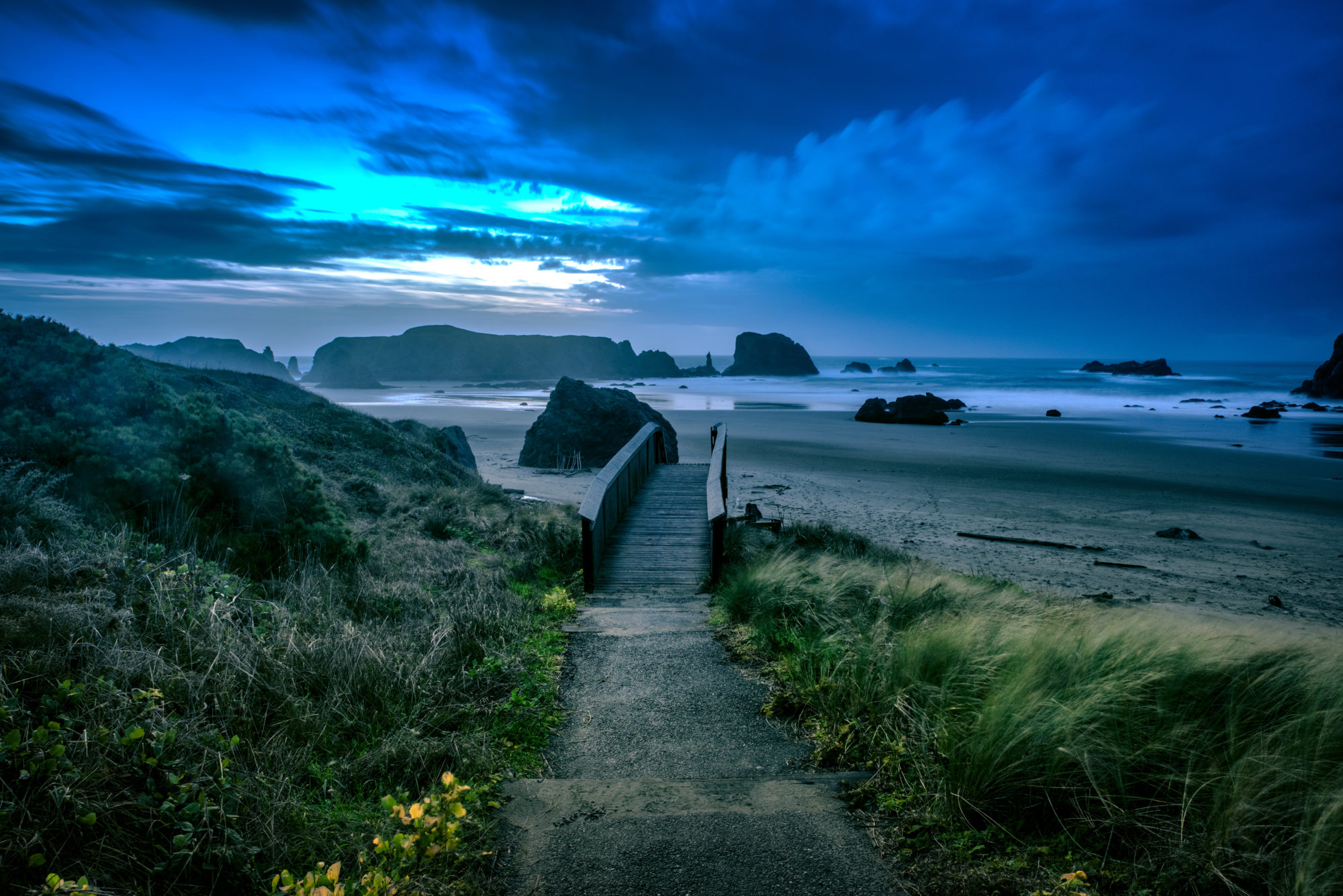 Bandon
In Bandon, with miles of sandy beach to explore, you and your loved one can relax with a long walk on the beach. View the Coquille River Lighthouse at Bullards Beach, or take a spin on Beach Loop Road with access to several waysides and beach trails. A must-see is Face Rock Viewpoint. And if you look, on any of Bandon's beaches you may find a hidden "Message In A Bottle." At other times, you'll be able to watch as the dramatic, coastal storms roll in. In Old Town, cruise the many shops for locally-inspired souvenirs from sweet treats to fine artwork. For a taste of the sea, several eateries boast fresh, locally-caught crab. You can even catch your own and they will cook it for you! For a cozy and memorable meal, many restaurants offer tables facing the water. Overnighters will find many charming, posh, and homey lodgings overlooking the Pacific Ocean and Coquille River.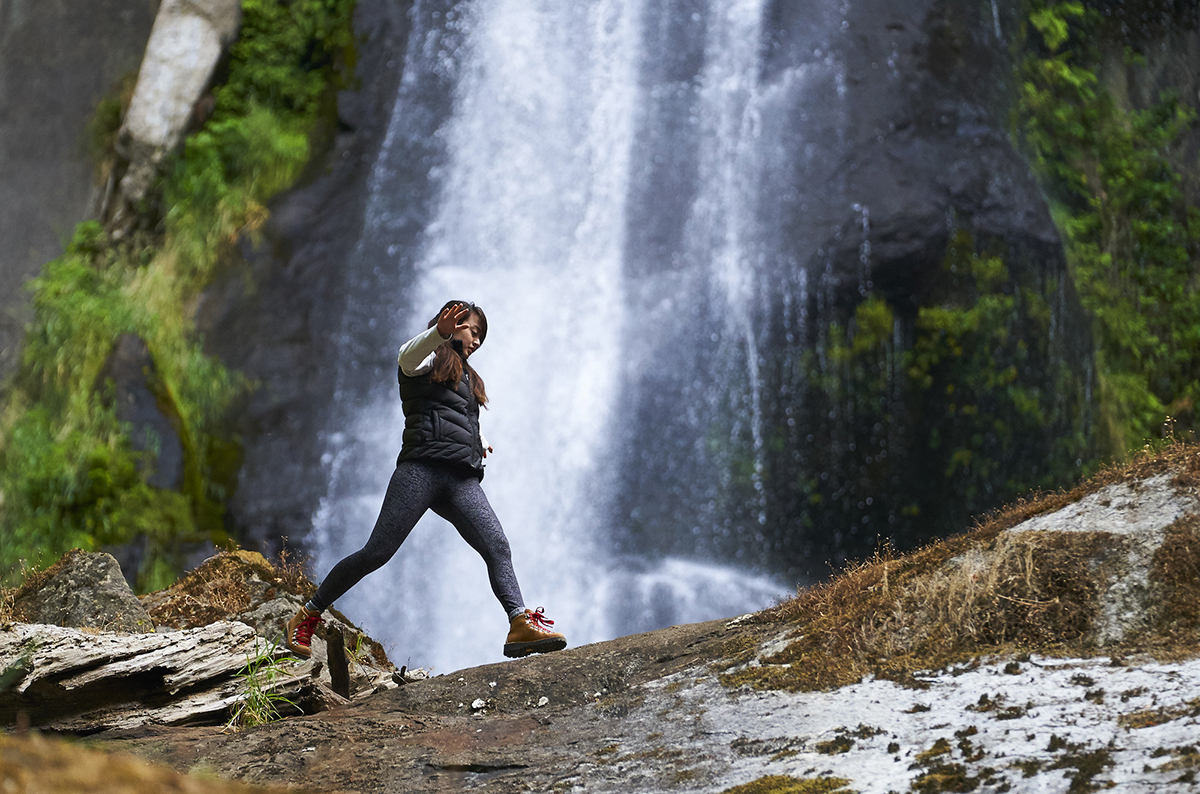 Coos Bay
Coos Bay is the largest city on the Oregon Coast (population 16,000), but you'll still have access to the forest and the ocean just outside your door. Take a leisurely drive to Golden and Silver Falls State Natural Area, less than an hour's drive northeast, to enjoy off-the-beaten-path waterfalls after a short hike through an old-growth forest. Nothing says romance like trekking through scenic canyons to reach cascading waterfalls that plunge into pools a hundred feet below. Back in Coos Bay, celebrate with a hearty dinner at Blue Heron Bistro, which has served authentic German fare since 1976. A full seafood menu and innovative weekend brunch complement the menu beyond schnitzel, goulash, and roast duck.
Reedsport
Take a break from the hustle and bustle of everyday life. Unplug and book a stay at the Umpqua River Inn and Suites where you'll have a beautiful view of the Umpqua River. As you head west on Highway 38, stop at the Dean Creek Elk Viewing Area on your way into Reedsport. Head to the Schooner Inn Café for a delicious bite overlooking the water. Enjoy walking the boardwalk and taking in the sites of the Umpqua River. Walk up to the lookout tower behind the Umpqua Discovery Center for a better view. Make the short drive out to Winchester Bay to stroll beautiful undisturbed beaches, visit the beautiful Umpqua River Lighthouse or soak in the scenery walking the one-mile loop around picturesque Lake Marie. If you are a fan of oysters make sure to stop by Umpqua Aquaculture for some of their famous triangle oysters! Enjoy one more meal on the river before your day ends. The Big Fish boasts fine dining prepared with fresh, local ingredients. Just make sure you call ahead, reservations are recommended.
By Jen Anderson, Updated January 2023 by Travel Southern Oregon Coast
Header image by Steve Dimock