Partner Story
Beat the heat with cold treats and coastal breezes on Oregon's Adventure Coast.
It's high summertime in Oregon, which means it's time to head out and enjoy the bounty of the state during its sunniest season. But summertime in Oregon also means something else.
It's hot.
But there is relief — and beauty, adventure and fun — to be found on the Southern Oregon Coast in Coos Bay, North Bend and Charleston. Home to pristine Pacific beaches, swimming holes galore and tasty summertime treats, this part of the Southern Oregon Coast makes a great destination for anyone looking to turn down the summer heat while enjoying a little slice of paradise.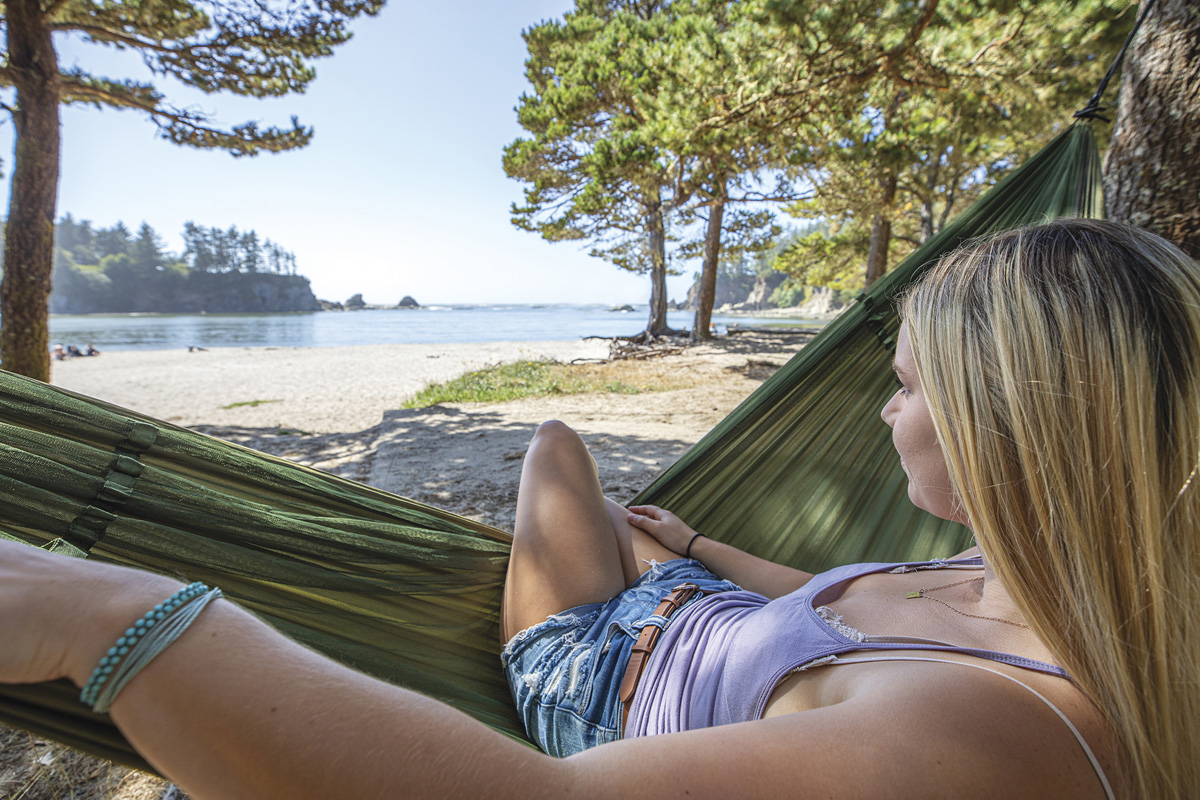 1. Relax on the Breezy Beach
One of the crowning draws of Oregon's Adventure Coast is its proximity to spectacular ­— and cooling — sandy beaches in Charleston and North Bend. Less crowded than other stretches of the Oregon Coast, these beaches can chill, amaze and restore all at the same time.
Bastendorff Beach offers sweeping soft sand, views of rocky Yoakam Point and, when conditions are right, surfing. Tucked between the cliffs and pines of Shore Acres State Park, the peaceful beach at Simpson Cove may not be the secret it once was, but it's still a pretty respite from the heat and the throngs. Nearby, the white-sand beach at Sunset Bay State Park sits in a cove protected by towering cliffs, which creates a serene setting and calm waters for cooling off. And while Horsfall Beach may be a popular access point for off-roaders ripping across the trails and dunes of the Oregon Dunes National Recreation Area, the beach itself is dreamy — a breezy, expansive stretch of velvety sand edged on one side by swaying dune grass and by the Pacific's cool, crashing waves on the other.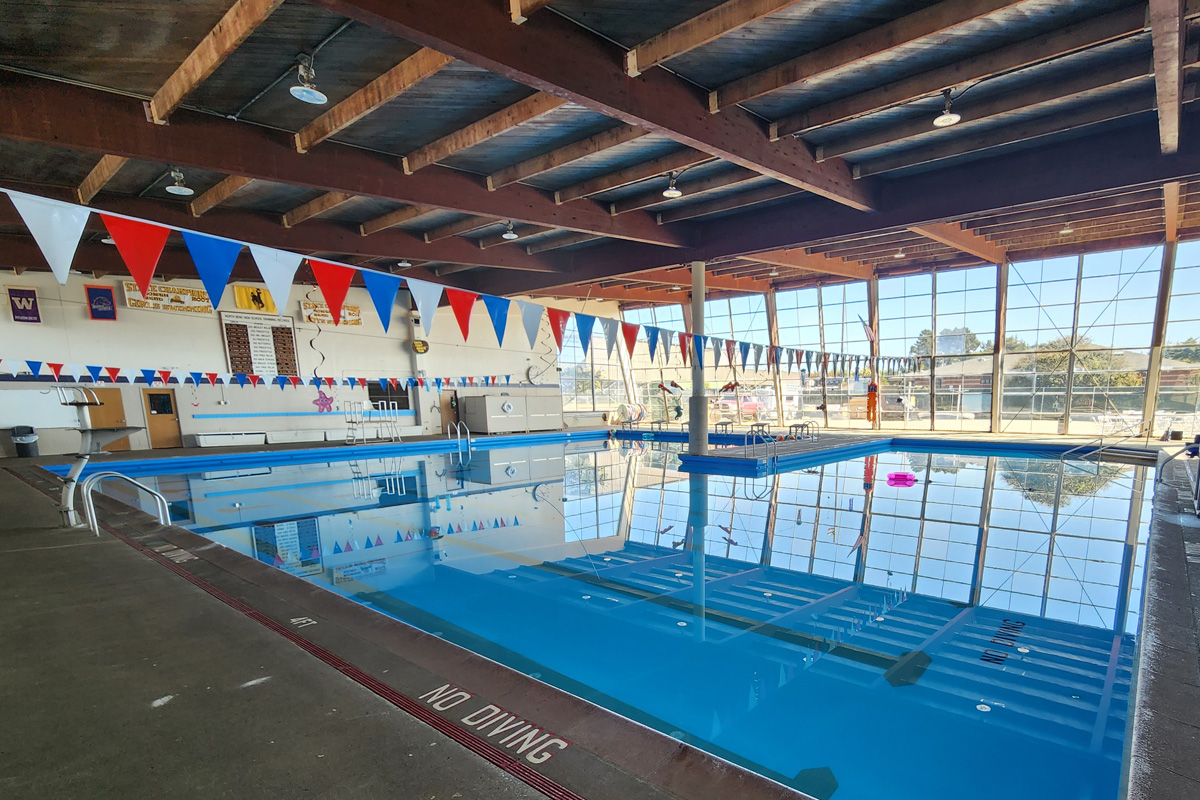 2. Take a Dip
Oregon's Adventure Coast-area beaches aren't the only option for getting your feet wet in these parts. Just outside the downtown Coos Bay business district, the Mingus Park Pool offers year-round outdoor swimming, including two slides. Check the schedule online for lap swimming and open family swims. In North Bend, the indoor North Bend Municipal Pool has open swims, water volleyball and drop-in water-exercise programs.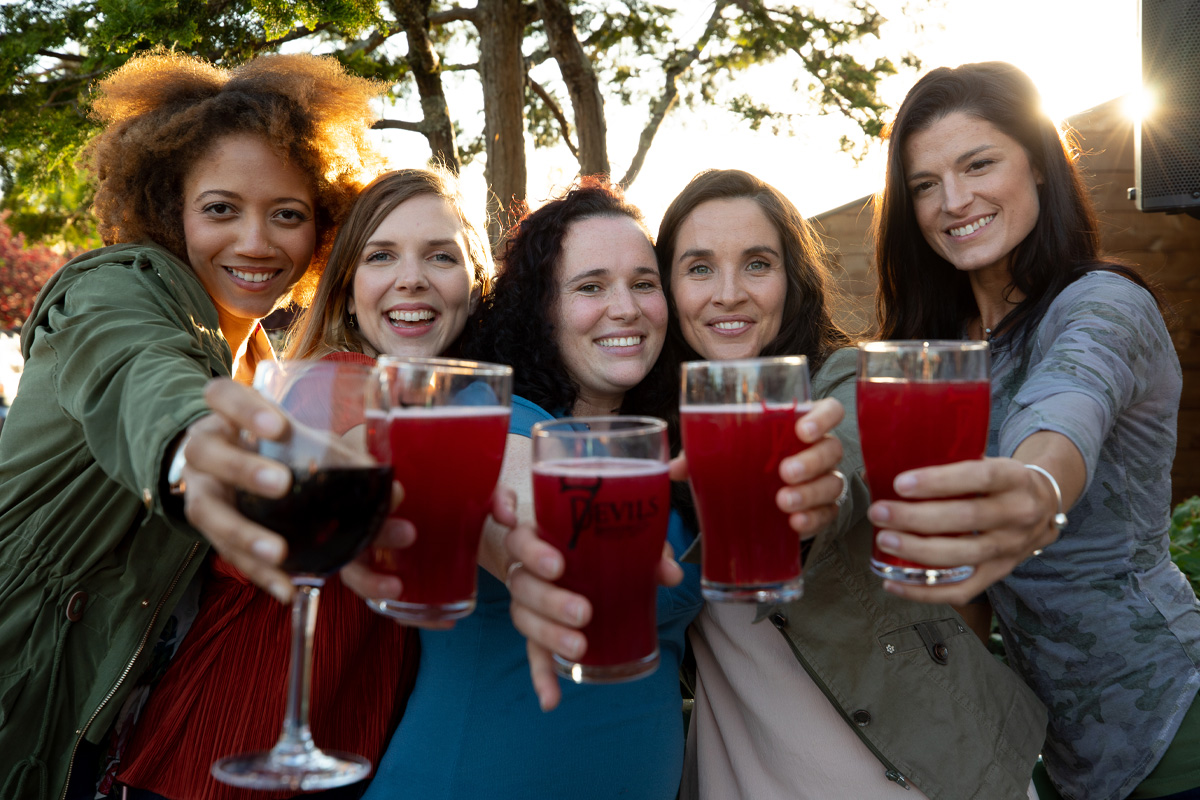 3. Savor a Cold Treat
Nothing helps dial down the personal mercury like a cool treat or a chilly beverage, and Oregon's Adventure Coast delivers. Scoops Handmade Ice Cream crafts its goodies from scratch and has rotating flavors like cappuccino fudge, bubble gum, wildflower-honey lavender and peanut butter cheesecake. Face Rock Creamery Cafe at Coos Bay Village is known for its hefty cones of Umpqua ice cream. Local favorite So It Goes Coffeehouse will whip up all kinds of iced-coffee drinks, as will Kaffe 101, which also spins smoothies, Italian sodas, iced tea and juices. Sweet Street in North Bend scoops Umpqua ice cream as well as rolled ice cream made in-house. And grown-ups can cool their tastebuds with an icy pint of beer or cider from 7 Devils Brewing Co. A rotating tap list of suds are brewed on-site, which can be enjoyed under the umbrellas on the patio or, even cooler, right next to the actual Coos Bay at the 7 Devils Waterfront Ale House.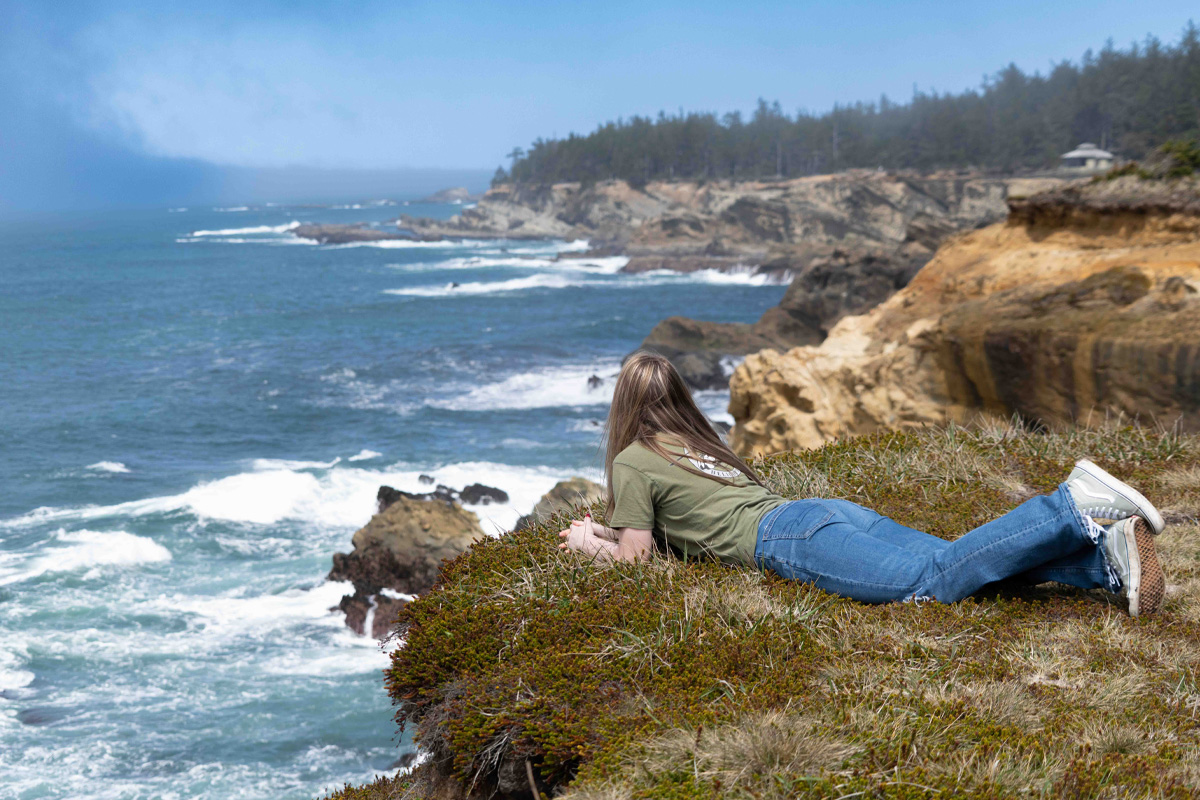 4. Take a Coastal Hike
The breezes that blow off the Pacific along the Southern Oregon Coast can be game-changers when it comes to the temperature. In fact, the average summer temperatures on Oregon's Adventure Coast, which hover in the upper 60s, are about 10 degrees cooler than those in Portland. Having the shade of towering trees and the spray of nearby waterfalls doesn't hurt either. For a taste of all of it, consider taking to area trails, like those that run through the coastal Sunset Bay State Park and Shore Acres State Park.
The relatively easy trail at Sunset Bay, which runs about 2 miles to Shore Acres, leads up through a breezy forest of sitka spruce to several viewpoints and their expansive ocean vistas, including the Cape Arago Lighthouse. The main walking trail at Shore Acres, which winds an easy 2 miles to Cape Arago, leads to an observatory overlooking the park's photogenic ocean cliffs, which create some of the most explosive wave displays on the Coast in winter. You can also breeze through a stunning 7-acre botanical garden that's part of the park on your way to Simpson Beach. If waterfalls give you the good kind of chills, head to Golden and Silver Falls State Natural Area for an easy 3-mile hike that boasts two of the tallest waterfalls in the Coast Range. For a shady coastal forest, rolling sand dunes and a Pacific Ocean beach, the 5.4-mile hike across the sand on the John Dellenback Dunes Trail is the go-to.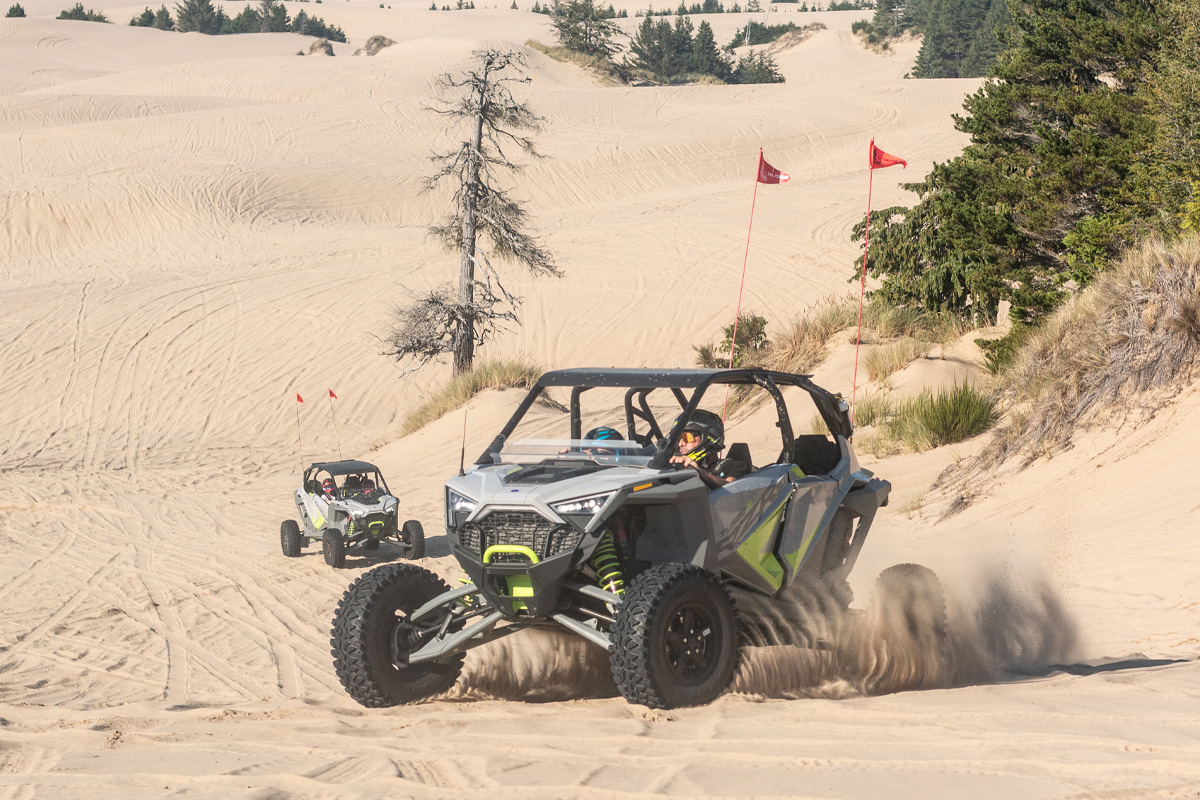 5. Cruise the Dunes on an ATV
Oregon's Adventure Coast's access to the Oregon Dunes National Recreation Area lets visitors embody both meanings of the word "cool." Not only do the area's coastal winds keep temps down, but it doesn't get much cooler than cruising across the Coast in a dune buggy or on an ATV. The area is home to miles of scenic sand, ocean vistas and dunes that tower as high as 500 feet. And exploring them is easy thanks to the many rental shops and tour guides that have set up shop to keep dune explorers and adventurers cool — in every sense of the word.
Header photo:Sunset Bay State Park by Tim Hurlbut